EXO's Lay Would Not Allow His Kids to Follow His Footsteps as K-Pop Idols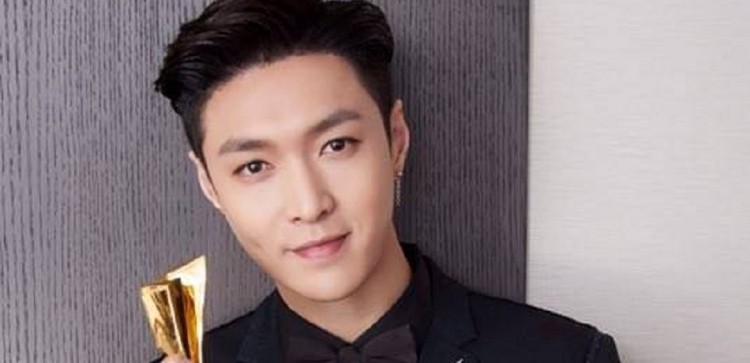 EXO member Lay has been reaping his success in the entertainment industry along with his bandmates. However, he has no plan to pass the torch to his children. Lay admitted that he has no plan to let his kids be K-pop idols like him or to be in the industry.
In a recent sit-down interview, Lay has been asked if he would encourage other young talents who dream to become an idol just like him. He replied that he would urge anyone with a dream to try their luck in the K-pop world but his own children. Lay said he would support his kids if they will pursue other professions but not as an idol.
"I would encourage any young people with this dream, but if he were my son? I wouldn't encourage it ... I hope my son becomes a good doctor, a lawyer or enjoy arts. He can like the arts, he can cultivate his tastes but I can't really support him becoming an idol," he told Pear Video, a Chinese digital news platform.
When told about a veteran Korean actor who once said he is against his daughter becoming an actress, Lay completely agreed and said he would do the same if even he will have a daughter.
It is not surprising that Lay would become protective of his offspring especially in the current situation in the K-pop world. Band members have been very vocal how tough the training is as well as the competition and rivalry.
Lay's Future Plan
The 26-year-old singer also revealed during the interview that he wants to have at least five sons and a daughter to spoil. It looks like Lay also has no plan to stay longer as a K-pop idol. He said that once he is done performing on stage, he hopes that his children will help him achieve his others goals in life.
Perhaps, he will pursue his plan to produce more shows by then. Earlier this year, the first episode of his Idol Producer, a boy band talent show, officially streamed on iQiYi.
Lay's Career Achievement
Lay (Zhang Yixing in real life) first appeared in Chinese TV talent show Star Academy in 2005. He became a member of the K-pop boy band EXO in 2011 particularly the subgroup Exo-M ("M" for Mandarin) for China.
In October 2016, he kicked off his solo career with the release of "What U Need?". It was a success, ranking No. 4 on the China V Chart and Billboard's World Digital Songs. It also reached the Top 60 on the US iTunes chart, making Lay as the first Chinese artist to make on the chart.
A few days later, he dropped his EP Lose Control and became the first EXO member to make his solo debut in both Korea and China simultaneously. He also won the Album of the Year Award at the 5th annual YinYueTai V Chart Awards 2017. In October 2017, Lay released his second solo album, Sheep.
© 2023 Korea Portal, All rights reserved. Do not reproduce without permission.