BTS Update: Fans Believe 'Mic Drop' Singers To Drop New Documentary On YouTube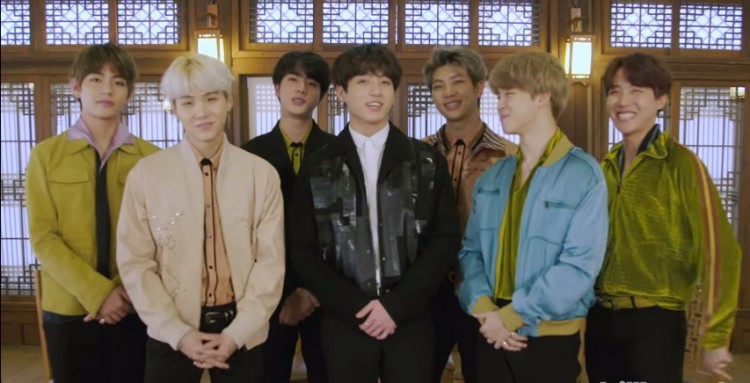 Fans are now looking for some hints that BTS is about to drop its new projects very soon. Aside from their new upcoming album, it looks like there is a new collaboration happening between the boys and YouTube Red.
A screen ad went viral on Twitter for featuring YouTube Red's logo, the hashtag BTSxYoutubeRed, and the date March 28, 2018. The photo indicated a phrase from J-Hope, saying that even though he gets tired, he feels like he has become to "receiving love."
"Whenever I sleep and wake up, I want to quickly show my stage/performance," the snap showed. The BTSxYouTubeRed then started to trend worldwide.
This made the Army believed that there will be a documentary or a reality show about BTS' that will be revealed on YouTube Red. This might feature their backstage footages and their daily lives. According to All Kpop, it is secretly filmed and bears the title Burn the Stage.
Meanwhile, BTS has been working hard for their comeback. In fact, fans are now preparing for the group's return because of their video message for the 2018 iHeartRadio Music Awards.
After winning the Best Boy Band and Best Fan Army, the ceremonies revealed the clip of the "Mic Drop" singers' speech. Although the video seemed to be common and nothing unusual, the Army thinks there is a subtle hint hiding on the clip about their return.
While the BTS leader RM was giving his speech in English, fans noticed that some of them were wearing oversized hats or beanies. K-pop fans believed that there is something about the head coverings artists are wearing.
According to Comic Book, in K-pop, hats are often used to hide new hair colors before the singers' scheduled comeback. This is a move to surprise their fans. In the video, it seemed like BTS now have dark-colored hair.
It has been said that the Army is looking forward to seeing V, Suga, Jin, Jungkook, RM, Jimin, and J-Hope sporting black hairs. In fact, they have been requesting Big Hit Entertainment stylists to remove the boys' bleaches and dyes to show natural-looking mane. So, it looks like the music company has heard their cries.
© 2022 Korea Portal, All rights reserved. Do not reproduce without permission.