Big Bang Update: Taeyang Now Enlisted, YG Entertainment, Fans Say Goodbye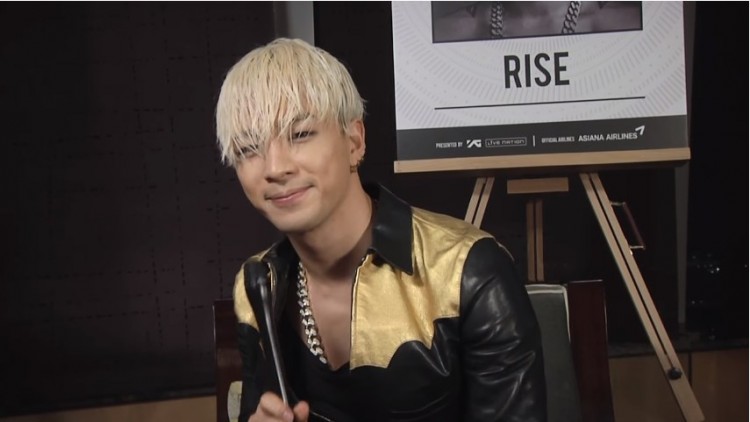 Big Bang's Taeyang has begun his mandatory military service on Monday, March 12. He will be undergoing five weeks of basic training in Cheorwon, Gangwon Province and then he will be moved to an army unit.
According to YG Entertainment, via Asia One, Taeyang entered the recruit training center of the 6th Infantry Division. Fans were seen gathered outside the place, saying their goodbyes to their favorite South Korean singer.
Before he entered, the Big Bang member said his farewell to the YG Entertainment staff and fans that patiently waited for him. He greeted and shook their hands while different languages can be heard from his foreign supporters.
After that, Taeyang stood in front of the press, took a bow, and said that he "will return well." This was the same phrase he said in a post on his Instagram account.
"I will return well. Everyone, walk the flower road," he captioned the snap of their new single. The new track is set to be released on Tuesday, March 13, at 6 p.m. KST after Daesung's scheduled enlistment.
Meanwhile, YG Entertainment boss Yang Hyun Suk said his warm goodbye to Taeyang on his Instagram account. The 48-year-old founder shared a couple of photos of the Big Bang member, saying that he will be enlisting that day.
"I love you, Young Bae. Be healthy and return safely," he said. The first shot was Taeyang's solo snap while the other one is with Papa YG - all smiles while looking directly into the camera.
It has been known that other Big Bang members, G-Dragon and T.O.P, are currently serving their mandatory military duties. The group's rapper returned to his public service work after being discharged because of his alleged marijuana use.
G-Dragon was recently enlisted on Feb. 27 while T.O.P. entered the military in January 2017. Daesung is also set to be enlisted on Tuesday, March 13, while Seungri plans to enter the recruitment after the release of his solo album in the first half of this year. He is the only one left from the Big Bang group that has yet to start his military service.
© 2019 Korea Portal, All rights reserved. Do not reproduce without permission.