'Deadliest Catch' Season 14 Returning Boat, Crew, Release Date, and More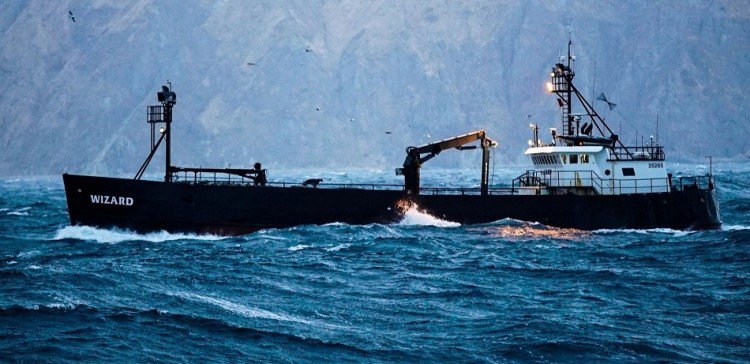 It will be the toughest season ever for the crab boat captains and their crew. Deadliest Catch Season 14 is all set to kick off on Discovery Channel this April.
The network has released a teaser for this season along with a promise that it will be the "roughest, toughest and most competitive crab season ever." It also teases of multiple injuries and the Coast Guard rescues will be in "an alarming rate" in this season of the Emmy-winning reality show.
Season 14 will begin with crab boats' crew paying tribute to the lost team of the F/V Destination which sank in the Bering Sea. Captain Sig Hansen can be seen being emotional in the trailer. But this doesn't stop them to sail even in toughest weather condition. The competition this season is expected to be more intense as the lucrative Bairdi fishing ground has reopened.
Meanwhile, it looks like F/V Wizard is in trouble and the life of its crew will be in danger this season. The promo teaser shows Captain Keith Colburn asking about a fuel leak. Then, he orders the crew to put on their survival suits.
As for the Captain "Wild Bill" Wichrowski, he will return with a new boat, the Summer Bay. He will also encounter some serious tragedy in the ocean. One of his crew falls overboard during one storm. Wild Bill will also face engine problems and the loss of some of his quotas to the Brenna A's Captain Sean Dwyer. The Brenna A, on the other hand, will take more than $30,000 worth of damage after being hit by monster waves.
Who Are Coming Back in Deadliest Catch Season 14
This season will mark the return of F/V Cornelia Marie and its captain, Josh Harris. Captain Phil Harris' oldest son took a break from the show last year to address some personal issues. Harris will share the helm this season with Captain Casey McManus.
The Saga, captained by Josh Anderson, is also returning this season. Anderson has completed the $750,000 worth of updates on the boat. This means he will start this season deep in debts. This will put a lot of pressure on him. In addition, he will also clash with his mentor, Capt. Sig Hansen, who will throw him out of the Northwestern wheelhouse.
Deadliest Catch Season 14 will premiere on April 10 at 9 p.m. ET/PT on Discovery Channel. A live episode will air at 8 p.m. ET/PT to celebrate the show's 200th episode.
© 2018 Korea Portal, All rights reserved. Do not reproduce without permission.