Kylie Jenner Certified K-Pop Fan But Slammed By Fans For Reposting Makeup Tutorials in K-Pop Songs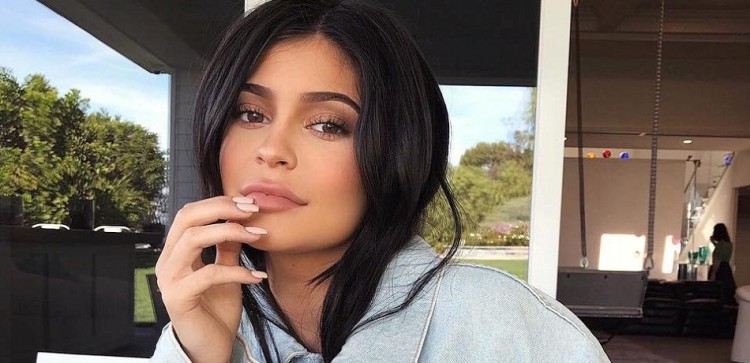 Kylie Jenner and her Kylie Cosmetics' social media pages have been flooded with makeup tutorials and photos of people who use her products. That is the usual day on her accounts. However, since last month, Kylie Cosmetics' Instagram and Twitter accounts began reposting makeup tutorials of people using her products that are set on K-pop music. It garnered mixed reactions from netizens, a majority of the reactions express dislike.
The cosmetic empire first reposted a tutorial of Jenner's Crème lipsticks and it was set to the Korean boy band EXO's hit song, "Lotto." Another repost on Instagram shows a Velvet Lip Kit tutorial that features NCT's latest single, "Boss."
The most recent post is an eye palette video that is set on "Bonnie and Clyde" song of South Korean singer Dean. All of the reposts have a caption about the re-stocking details of each product.
K-Pop Fans' Reaction on Kylie's Makeup Tutorials
Most fans, both of K-pop artists and Jenner's, are thrilled to see the tutorials. They are delighted with Jenner's love for K-pop music. However, not all are impressed with it and questions it.
Some fans see it as a marketing ploy to lure K-pop fans. They alleged that the Keeping Up With The Kardashian star is capitalizing on the K-pop craze. Fans took to Twitter to express their disappointment of Jenner. Some said the reality star is just getting a free ride to the popularity of K-pop music and asks Jenner to at least acknowledge the singers behind the songs.
"I'm so glad someone as influential as NCT did some charity and let Kylie get a taste of fame and success," a K-pop fan wrote on Twitter.
Kylie Cosmetics is a hit around the world. One of its competitors is the K-beauty products that are also known globally and even celebrities are using them. Whether an intentional marketing strategy or not, clearly it works. It can be noticed that the reposts with K-pop songs in the background have higher engagement from platform users in comparison to those that don't have.
For instance, the repost with "Bonnie and Clyde" song already has more than 200 retweets and 1,650 likes. In comparison to a tutorial posted on the same day that is not set on K-pop music, it only has about 780 likes and seven retweets.
Kylie Jenner and Baby Stormi
It looks like Jenner doesn't mind all the negative comments about the reposts on her Kylie Cosmetics' social media account. The new mom has been enjoying her time with her newborn child.
Jenner shared for the first time a close up photo and a video of her 4-week-old baby, Stormi. In Jenner's Instagram Stories, she added some pink heart emojis and the word "Angel" to the photo and "these cheeks!" caption on the video. Jenner also recently shared a glimpse of Stormi's butterfly-adorned room.
Stormi is Jenner's first child with Travis Scott. The couple was recently spotted having their weekend getaway in Miami, Florida.
© 2018 Korea Portal, All rights reserved. Do not reproduce without permission.