Cosmic Girls Return: Avid Fans Paid Billboard Ads in New York's Time Square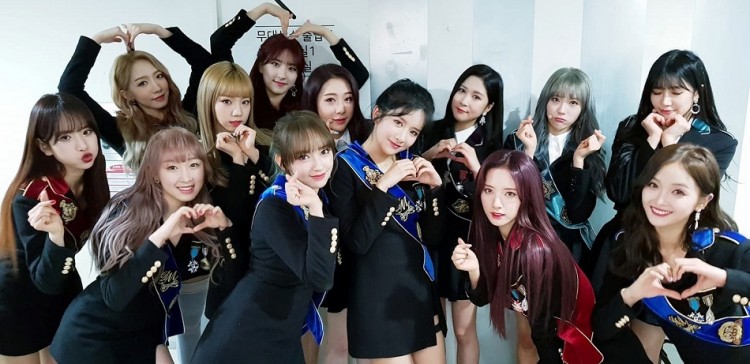 Avid fans of the Cosmic Girls have paid to put up not just one but at least two billboard ads at the business center of New York City. The billboards at the Time Square are in support of the Korean girl group's comeback this week.
The K-pop group Cosmic Girls, also known as WJSN, revealed their comeback trailer and a new music video teaser lighted up the busy street of NYC over the weekend with the billboard ads. The 13 all-female band has unveiled their fourth mini-album Dream Your Dream on Monday with the title track "Dream Come True." Earlier this month, the Cosmic Girls confirmed their return on February 27 with a new EP.
For their comeback, the Cosmic Girls have been divided into units again. This time around, there are three units and the concept is based on magic school. Dayoung, Eunseo, Yeoreum, and Yoo Yeonjung are in their first year of magic school. Their unit is called "Deliverer of Dreams."
Cheng Xiao, Exy, Xuan Yi, and Soobin are in their second year and they are called the "Collector of Dreams." Seola, Mei Qi, Luda, Bona, and Dawon are in their third year of magic school. Their unit can make dreams come true so they are simply called "Dream." The idea is that the groups will tell stories and portray the concept through these units, Soompi wrote.
Cosmic Girls' Dream Shows
The girls have made several guest appearances in different shows since their debut in February 2016 with their first extended play Would You Like? and title tracks "Mo Mo Mo" and "Catch Me". At the recent Cosmic Girls' comeback event at Yes24 Live Hall in Seoul, they also spoke about the TV shows that want to appear to. Cheng Xiao revealed that she wants to appear again in SBS' reality-documentary show Law of the Jungle.
Dayoung, on the other hand, said she would accept whatever show she will be cast on. Among the shows that she is interested to join are JTBC's Please Take Care of My Refrigerator and SBS's Running Man. Dayoung also revealed that in her appearance on Channel A's City Fishers, she received a gold badge from Lee Kyung Kyu. The band member said Lee promised her that whenever she wanted to come on the show, she would be welcome to do so.
"I want to appear on City Fishers during these promotions. I want to take all of the Cosmic Girls' members and catch sea bream and other big fish," she said.
Meanwhile, Cosmic Girls member Xuan Yi will appear in the lead role in a Chinese movie, titled Marna. The film is expected to hit theaters this year.
© 2018 Korea Portal, All rights reserved. Do not reproduce without permission.