BTS Update: Alex and Maia Shibutani Want To Give Customized Hats To The Group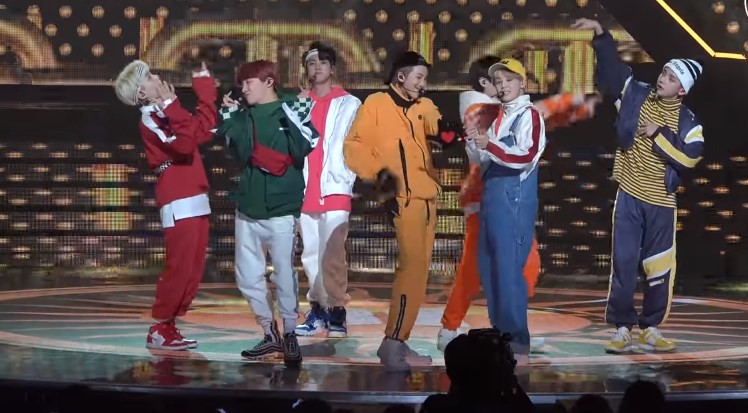 The BTS fever not only conquers Korea but other countries as well as the United States. As they have a diverse array of fans, one of them is the team USA ice skaters Alex and Maia Shibutani, also known as the Shib Sibs.
In fact, to show their love to the famous South Korean boy band, the siblings, who won a bronze medal at the Winter Olympics on Tuesday, made a customized Ralph Laurent hats for the group. Each of the caps has a knitted name of V, Suga, Jin, Jungkook, RM, Jimin, and J-Hope on it.
Alex and Maia want to give these headgears to the BTS, so they ask for the ARMYs' help to get it to the boys. "We would like to get rid of them and give them to BTS. We really appreciate and respect the work that they do," Alex told People.
He even commended the boy band for successfully entering the Western pop culture. Of course, fans are more willing to help and give the USA ice skater team some tips on how to bring it to the group.
Alex also opened up how they look up to BTS. He even told that the love they have for them is on a personal level. He even sees some similarities in what they have been through and how they surpassed things like the Jimin and company.
Hey fam! @MaiaShibutani and I have these awesome hats for the guys and we want to make sure they receive them. How do we make this happen? @BTS_twt @bts_bighit #BTSArmy pic.twitter.com/U6oOPgckKx

— Alex Shibutani (@AlexShibutani) Pebrero 17, 2018
"We haven't been following K-pop for our entire lives, but real recognize real," he continued to say. Alex also added that what BTS has been doing and the effect of it on the people make the Shib Sibs give them a lot of respect.
Meanwhile, talking about BTS, KBS gave fans a glimpse of Good Insight's new episode, Soompi reported. This new episode will feature V, Suga, Jin, Jungkook, RM, Jimin, J-Hope, and the BigHit Entertainment founder Bang Shi Hyuk.
They will be talking about the future of K-Pop, not just in South Korea but around the world. In fact, the preview showed BTS in the U.S. and at the 2017 American Music Awards.
Good Insight will air on Friday, February 23, at 9:40 pm KST on KBS.

© 2023 Korea Portal, All rights reserved. Do not reproduce without permission.