Inkigayo Update: iKON Wins, Yang Hyun Suk Proudly Shares Group's Thank You Messages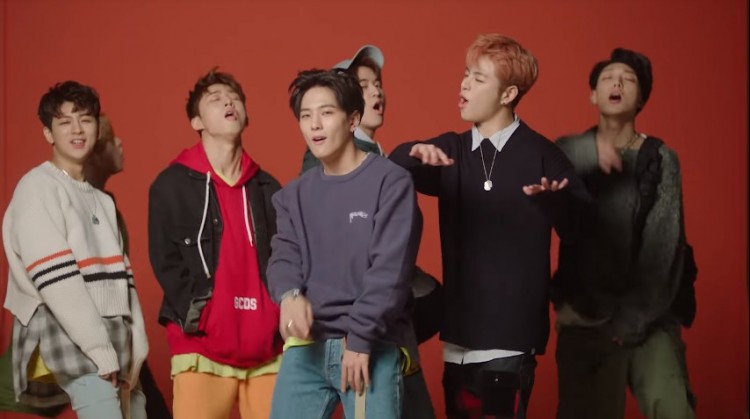 iKON has won the first place on Inkigayo on Sunday, February 18. Of course, the South Korean boy band has been flooded with a lot of congratulatory messages as Yang Hyun Suk also shared their thank yous on his Instagram account.
YG Entertainment's founder and chief executive is one proud handler with the new honor his talent received. In fact, he bragged the messages he got from the members and their thank you messages on his social media page.
B.I. said that they got the first place on Inkigayo and it was all because of Yang Hyun Suk. He even thanked him for the all the works he has done.
In response, the music executive congratulated B.I. and said that it was the first time in four years since "My Type" happened. As iKON definitely worked hard for their achievement, Yang Hyun Suk then invited them to celebrate and eat meat.
"You're right. No, I'll work harder. The meat is going to taste sweet," B.I. then said. Yang Hyun Suk then teased that he will secretly put honey on it to make it sugary.
On the other hand, Dong0hyuk also sent his gratefulness for the 48-year-old record producer. He even admitted that he got dazed that he got to the point that cannot properly speak to deliver his speech. He has no words for Yang Hyun Suk but thank you and promised him to do his job well.
The former rapper and dancer also congratulated Dong-hyuk and explained that their victory was sweeter because it was a fruit of their hard work. He also invited him to eat meat on Thursday, February 22.
Additionally, Bobby also showed his gratitude to Yang Hyun Suk for investing his interest and energy to the group until they won Inkigayo. He even assured him that he will do his best to develop his talents more by working harder, doing better, and to listen to every problem that needs to be addressed.
Yang Hyun Suk promised that iKON will continue to be on the top even in the future. "They seem to not know because they haven't lived a long time yet," he added. He also teased that there will be more good news coming from the group in March.
© 2023 Korea Portal, All rights reserved. Do not reproduce without permission.