Big Bang 2017 Update: Seungri To Appear In 'I Live Alone'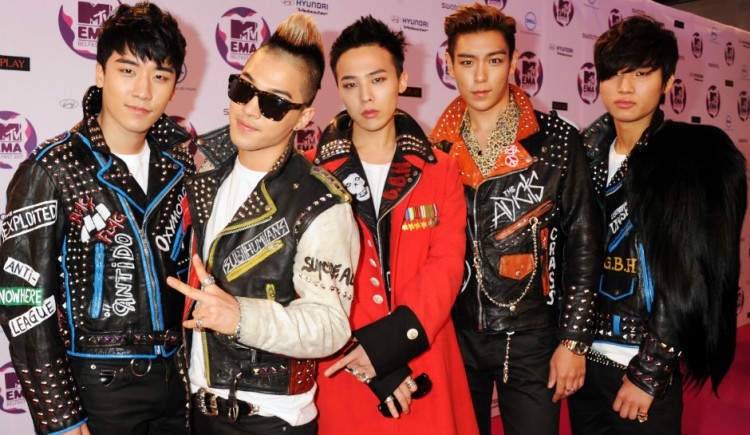 Fans are going to see a full glimpse of Seungri's life as he is about to join I Live Alone. An insider from the MBC show confirmed the coming of the Big Bang's member after the rumors about it emerged.
The source revealed that the 27-year-old star is about to start filming and his episode will hit the small screen in March, All Kpop reported.
This is not the first time that Seungri will be seen in I Live Alone. To recall, he made a short appearance in a showering scene and jiu-jitsu gi among others when Taeyang was still on the show. Thus, Seungri will be the second Big Bang member to join the reality series, which reveals the stars' lives that live by themselves.
Taeyang joined I Live Alone to promote his solo comeback album, White Night. His episodes were revealed in August 2017. The 29-year-old singer said that he has been living alone for six years now since he left the house he was living with the other Big Bang members.
With that, a lot of fans wondered why Taeyang decided to leave the group's dormitory. "Seungri would turn the music on loudly and frequently bring friends over," he complained, according to Soompi.
In fact, other Big Bang boys also started to leave the house when he left. In spite of being apart, the group's relationship remains the same.
However, it looks like G-Dragon felt left out when Taeyang joined I Live Alone. When Taeyang appeared on the MBC show, he invited Seungri and Daesung over and talked about the other members of Big Bang.
"I have no idea where everyone is nowadays," Daesung said. At the time, G-Dragon was on a tour, but Taeyang received a call from him that morning.
It seemed like G-Dragon was a little upset as Taeyang didn't invite him to appear in I Live Alone. Daesung laughed about it and admitted that he called G-Spot on the same morning and asked him if wanted to come over. He said that he could join them if he wanted to, although G-Spot refused the offer because Taeyang didn't personally invite him.
© 2023 Korea Portal, All rights reserved. Do not reproduce without permission.