'The Good Doctor' Season 1 Episode 15 Liver Donor Prisoner Escapes in the Hospital, Murphy Tries to Save Teen Patient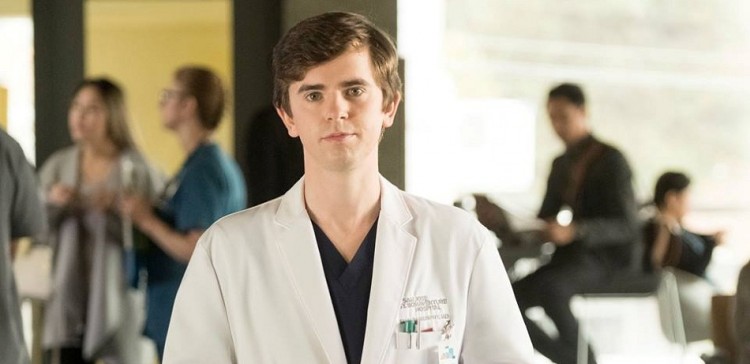 Dr. Shaun Murphy will be facing another stressful situation in the hospital in The Good Doctor Season 1 Episode 15. But this time around, it doesn't exactly involve his medical expertise or his special condition. Murphy will deal with a prisoner who is supposed to save the life of his patient.
Murphy (Freddie Highmore) has been in so many difficult, and most of the time, awkward situations because of his behavior. But he always handles every single one well and comes out fine every time. In the upcoming episode of the ABC breakout drama, Murphy will be in another situation that a savant doctor like him could become a liability than helpful.
The Good Doctor Season 1 Episode 15 Preview
In "Heartfelt" episode, a young patient has been confined to her home her entire life due to a rare heart condition. Despite her condition, she was able to connect with a large group of friends online. She hopes that her doctors can find a way to give her life back and make her dreams come true.
Murphy will be in service of the teenage patient who needs a liver donor in order to live. A sneak peek of the episode shows Dr. Neil Melendez (Nicholas Gonzalez) telling his fellow doctors what the only thing their patient needs to survive.
Dr. Claire Browne (Antonia Thomas) will eventually find a perfect liver donor. However, the donor is a prisoner. This makes Murphy anxious about the idea that a murderer will be coming to the hospital. As usual, he will voice his concern about the danger that the prisoner may inflict on anyone in the hospital. It also causes a moral dilemma for the patients and her parents.
Murphy's instinct will never fail, once again. At the San Jose St. Bonaventure Hospital, the prisoner will be able to grab the gun of his guard after his handcuffs were removed. As he tries to escape, Claire and Shaun are left in the same room with him. At the end of the teaser, Claire was seen shouting, suggesting that someone may have been hurt by the prisoner.
The American adaptation of the Korean drama is currently on brief hiatus and will be coming back after the Pyeongchang 2018 Winter Olympics. The Good Doctor Season 1 Episode 15 will air on Feb. 26 at 10 p.m. ET on ABC.
© 2018 Korea Portal, All rights reserved. Do not reproduce without permission.