Baekhyun Gives Public Apology For Revealing Fan's Number, Owner Begging To Stop The Calls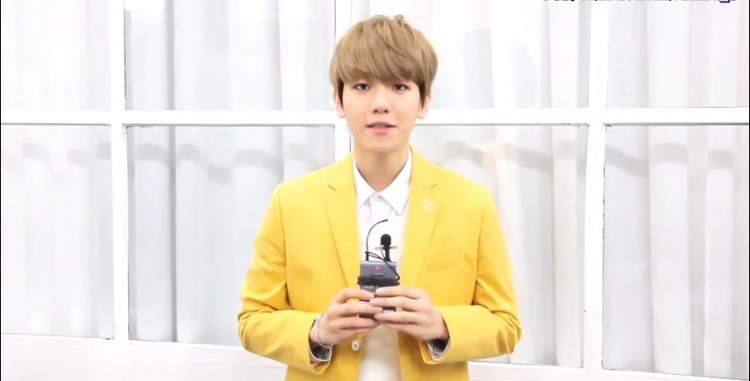 Baekhyun's move to publicize someone's phone number on his Instagram account got out of hand when he realized that it was not from a sasaeng fan. Although the EXO member apologized for what he did, it is now too late as the number's owner is already bombarded with a lot of texts and calls from the EXO-L.
That person posted a status message, pleading everyone to stop texting and calling her, All KPop reported. He or she said that he/she just heard that Baekhyun shared the number and has no idea who other members of EXO have it.
Anyhow, he/she exclaimed that whoever the fans are trying to reach is not him or her as he/she doesn't have any idea of Baekhyun's phone number and he/she is not even a fan of EXO.
Netizens are now calling out Baekhyun for revealing someone's number. Clearly, that person is now tormented because of the texts and calls he/she has been receiving. Thus, they are asking the EXO member to do something about it.
Baekhyun then used his Instagram again to make a public apology to the innocent person who becomes a victim of what he did.
He asked his 12 million followers to stop calling this individual as he/she is not related to a sasaeng fan. "Please do not contact this uninvolved individual under any circumstance. No sort of contact at all. I beg of you," he pleaded.

Baekhyun hopes that nobody else will be affected by his mistake. He even wished that no one will call him, too.
To recall, Baekhyun called out a sasaeng fan for continuously calling him when he went live on Instagram on Wednesday, Feb. 15. He was with other EXO-CBX members, Chen, and Xiumin at the time and made a live singing session with them.
Unfortunately, the video was being interrupted by continuous lagging and connection lost because of someone who incessantly calling him. As he got annoyed, he called out that fan and told him/her to stop making a call.
"I can't continue the broadcast because that person keeps calling me," he said as the call never stopped. He then revealed the phone number that kept on bothering him, from which the problem started.
© 2018 Korea Portal, All rights reserved. Do not reproduce without permission.