Gugudan Not Pleased Being Called 'Kim Sejeong Group'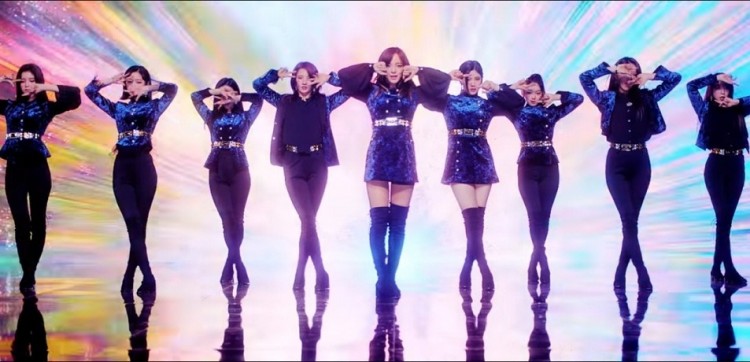 The Gugudan has spoken - they are not "Kim Sejeong Group." The KPop group has finally opened up about being tagged as their bandmate's group. The members are not happy about it and so is Kim Sejeong.
The all-female Korean group was launched in June 2016. Prior to their debut, member Kim Sejeong had already gained popularity on the Mnet show Produce 101. She further rose to fame when she finished first in the survival show and eventually debuted as a member of I.O.I in May 2016. She also served as co-host in a couple of variety shows and played the leading role in the teen drama, School 2017. All of these achievements make others called Gugudan as "Kim Sejeong's group."
The members, however, are not thrilled about it. They revealed that there have been changes in their group and stressed that the transformation in the group doesn't include changing their name.
"Gugudan is a group that has talent, visuals, and a lot of potentials. We have a lot up our sleeve that we have yet to show. It was thanks to Kim Sejeong's hard work that Gugudan got its name out there, but we think it's a relief that people are gradually starting to look at the entire group," the group said as cited by Soompi.
Kim Sejeong has admitted that the group benefitted from her fame. However, she also confessed that it also put a lot of pressure on her. Kim Sejeong said she wants all members of the group to shine as well.
"This is also a pressure upon myself, something that stresses all of us out ... All of us have the abilities, visuals, and room to grow," she said.
Soyee's Future With Gugudan
In October last year, Jellyfish Entertainment announced that Soyee will be taking a hiatus in order to recover from an injury. The singer has been suffering from chronic back and shoulder pains even before her debut as a member of Gugudan. The talent agency assured then that the singer is not leaving her group.
Soyee had to sit out on the group's promotion of their single album, Act. 3 Chococo Factory, featuring title track "Chococo," in November to fully recover from her shoulder injury. Earlier this year, Jellyfish said Soyee is set to rejoin Gugudan in their comeback. Gugudan released their fourth album, Act.4 Cait Sith, last month, featuring its title track "The Boots" and Soyee is joining the group in promoting this new song.
"Soyee took a lot of rest and recovered her health, so she'll be joining promotions once again," it said.
© 2019 Korea Portal, All rights reserved. Do not reproduce without permission.