Kristen Stewart, Robert Pattinson 2018: 'Twilight' Stars Reportedly Doing A Reunion Film, Rumored To Be Dating Again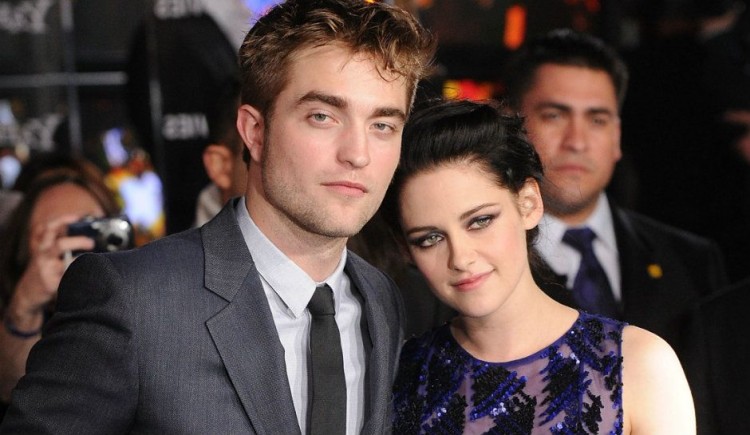 It is undeniable that Kristen Stewart and Robert Pattinson's tandem is one of the most bankable pairings in the history of Hollywood.The ex-couple effortlessly caught the hearts of many because of their evident on-screen chemistry. It has been years already since the last Twilight movie was released. However, new reports are claiming that Kristen and Robert are planning to have a reunion project together.
Primadonna shared that Kristen Stewart and Robert Pattinson are reportedly doing their first movie together four years since their infamous breakup. Reports about the former couple's possible reunion sparked after the actor's split from FKA Twigs in October 2017. There were speculations claiming that the "Pendulum" singer is one of the many reasons why Kristen and Robert cannot do projects together after Twilight.
Rumors suggested that Kristen Stewart tried to "reconnect" with Robert Pattinson after she learned that he is single again. An unnamed OK! Magazine insider claimed that the pair has "agreed to discuss it" even if Stella Maxwell's girlfriend is kind of "hesitant" about the idea.The same source told the publication that Kristen and Robert's new project would be "edgy" and would be different from their roles in the Twilight saga.
"Separately, they'd each jump at it, but working together isn't an easy yes for them given the fan hysteria that surrounded their split years ago."
Adding fuel to the rumors are the recent reports claiming that Kristen Stewart and Robert Pattinson were spotted in Los Angeles together. A fan named Leah Cordova claimed that she saw the two former Twilight lead stars at a bar. She added that it would have been "cool" if she was able to snap a photo of Kristen and Robert hanging out again after several years of being apart from each other.
"Was just at bar enjoying my friends birthday and in comes Robert Pattinson which blew my twilight mind up, and then Kristen Stewart walked in and now I'm reliving my highschool twilight fantasies."
Several media outlets have picked up the Leah Cordova's claims. However, it is important to note that neither Kristen Stewart nor Robert Pattinson has confirmed anything as of yet. Hence, avid followers of the Twilight stars should take these speculations lightly until everything is proven true and correct.
Meanwhile, Gossip Cop previously debunked the claims stating that Kristen Stewart and Robert Pattinson are in talks for a reunion movie. The news outlet said that sources close to the former couple revealed that they do not have an upcoming project together. Though the ex-fiance of FKA Twigs previously divulged that he is willing to reunite with Kristen Stewart, the Personal Shopper actress has expressed a little interest in the idea.
Do you think it is possible for the Twilight stars to reunite in a new project? Stay tuned for the latest news and updates about Kristen Stewart and Robert Pattinson!
© 2019 Korea Portal, All rights reserved. Do not reproduce without permission.