Raccoon Café in South Korea Shares Spotlight With Winter Olympics 2018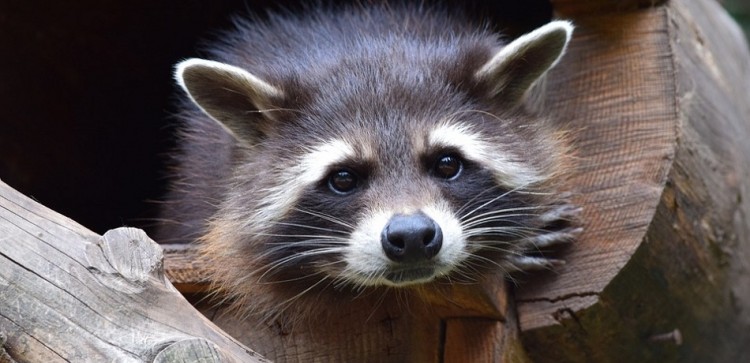 Cafes, where customers can hold unusual animals, are the trend in South Korea today. A particular café with raccoons in PyeongChang, South Korea has been getting a lot of hype especially now that athletes all over the world are competing in the Winter Olympics 2018. The odd thing is that the café's food are not the main attraction in the place, but it's the animals.
Raccoons are curious creatures, hence, they can also be a nuisance to many. In this café, however, they don't tip over garbage cans or damage things in search of food. Instead, it looks like they are enjoying all the attention that they are getting in the café.
What to See at The Raccoon Café
Aside from these furry mammals, there are also Coati, Parakeet, meerkats, and wallabies in the two-story place. According to Ji Hyoyeon, the owner of "Table A Raccoon Café," his business started as a cat café about seven years ago. The cats are still in the café but now with more additions to their family.
"In Korea, we have lots of people who love the animals," explains Ji Hyoyeon to NBC4i. He says the raccoons in his café were born in Korea. He also assured that his pets are kind and cleaner than those that roam in the dumpsters.
The place also has a small area where you can order food and drinks. Don't worry, the animals are not in the dining area. They are in a different room, separated by glass walls. Their space is pretty much bigger than those of human.
House Rules
When you walk in you have to take your shoes off. You will be given slippers to wear inside. You have to leave all your belongings in the locker area.
The most important rule of all is that the place isn't responsible for any damage in any way - to your belongings or to you. While incidents of raccoons attacking humans are rare, these animals have sharp teeth and claws, so they can really hurt you.
Hyoyeon's café has become a popular place for couples who want to spend some time with the raccoons. So if you are looking for a unique place to spend some time with friends or family, you can visit the Raccoon Place for a minimal fee. It is located at 358-2 Seogyo-dong, Mapo-gu in Seoul. It's open from 12:30 p.m. to10:30 p.m.
© 2019 Korea Portal, All rights reserved. Do not reproduce without permission.