NBA 2018 News: Boston Celtics Retires Paul Pierce's No. 34, Robert Parish Calls Him Better Offensive Player Than Larry Bird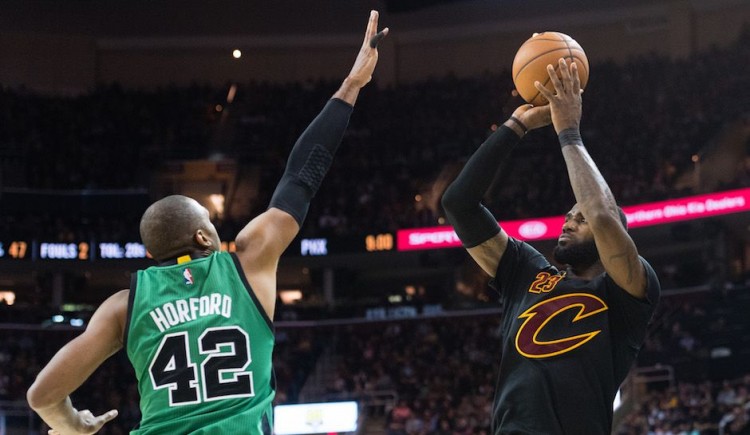 Last Sunday has been a memorable day for Paul Pierce. Boston Celtics raised Pierce's number 34 jersey with the big honor in NBA on the same day the Cleveland Cavaliers confronted the Celtics.
The 40-year-old number of Paul Pierce has become the 22nd retired by the Boston Celtics by hosting a reception at the Four Seasons. Glenn Anton "Doc" Rivers, Pierce's former Celtics coach, was also present to pay tribute to him.
He became overly excited while remembering the day in 1998 when he was selected with the 10th overall pick in the NBA draft.
"I remember like yesterday, the day Wyc called me and was like we want to retire your jersey and I'm like, 'Really? Already? It just seems like stuff is happening so fast," Paul Pierce said in excitement. Wyc Grousbeck is the CEO and co-owner of Boston Celtics, as reported by Boston Herald.
Let's have a look at a few Pierce's most important moments in his entire career. The relationship between Boston Celtics and Pierce seems to have taken a forever progress after he was able to be a part of its family. When the NBA team was truly in search of a home championship, he was able to prove his excellent part and became an integral part of the team.
He also became a member of the US national team for FIBA World Championship that took place in Indianapolis in 2002. One of his biggest achievements is that he was honored with the nickname "The Truth" by Shaquille Rashaun O'Neal (aka Shaq) in March 2001 after The Los Angeles Lakers' victory over the Celtics. He caught Shaq's eye by scoring 42 points on 13 of 19 shooting.
In June 2008, he was named the NBA Finals Most Valuable Player for scoring an average 22 points in each game over the 6-game series. After a few days of winning the championship, he was asked if Kobe Bryant was the best player in the world at that time. He courageously replied without thinking about any consequence that Kobe wasn't the best player according to him. Instead, he said that he was the best player, and this attracted minor controversy.
On the other hand, Robert Parish recently released an interesting statement on Pierce's jersey retirement claiming the player a better offensive player than Larry Bird, Express confirmed. Stay tuned for more news and updates!
© 2019 Korea Portal, All rights reserved. Do not reproduce without permission.