Red Dead Redemption 2 Release Date, Story Details And Lots More; 'GTA Online' And 'RDR2' Connection Revealed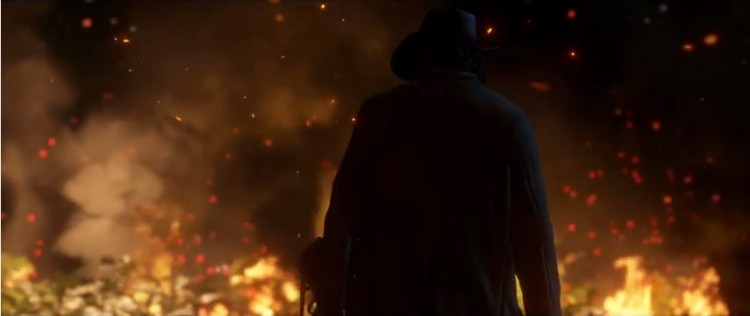 The long-rumored sequel to Rockstar Games' open-world Western shooter is scheduled to release next year, and the game developer continues to mum about its latest game. But, the internet is brimming with a myriad of reports and leaks creating more hype around "Red Dead Redemption 2."
Rumored to make an appearance in late 2016,"Red Dead Redemption 2" was officially confirmed to release in fall 2017, but this time frame was pushed back, and "RDR2" is now expected to hit the store shelves in spring 2018. "Red Dead" fans were able to catch a brief glimpse of the game in action back in October but they haven't stopped clamoring for more details.
Rockstar's decision to push the much-anticipated game's release date back to 2018 made a lot of sense considering that Fall 2017 was rife with AAA game releases including "Call of Duty: WW2" and "Star Wars Battlefront 2." More importantly, this gives the developers much-needed time to be acquainted with Xbox One X, and Sony's PS4 Pro. According to ExpertReviews, Rockstar will be capitalizing on this new tech, and there's a possibility the game would be exclusive to some console.
The website also claims that Red Dead Redemption 2's story is actually a prequel. The original game revolved around industrial progress, featuring the introduction of newfangled streets and motor cars, so it's obvious that the next title will take players further back in time. The Wild West was nearly over at this point, leaving almost nothing to focus on in the sequel.
As a result, the game developer is likely to unveil a prequel instead. Players will join Van der Linde gang as Arthur Morgan, who is bent on paying back a debt and so leads the gang across the Wild West fighting, robbing and paving the road to their freedom.
Recently, an important piece of information came from a completely unexpected source. Some players who searched GTA Online's The Doomsday Heist expansion's files found a mysterious new scavenger hunt that Kotaku believes is directly connected with "Red Dead Redemption 2."
The Guru Team that comprises "GTA Online" data miners began to examine the Doomsday Heist scrupulously. Much to their delight, they discovered yet-to-be-released cars and planes, and even items that seem to hint at a revolver from "Red Dead Redemption."
The data miners found text that described a headshot challenge which unlocks a unique revolver in "Red Dead Redemption 2." Team Guru also found a locked chest and a handwritten note.
The chest had Boles Overland Stagecoach Co. name and logo on it, which was also spotted in a "Red Dead Redemption 2" trailer. The note, on the other hand, alludes to a mysterious treasure that split a family apart. Aside from that, the data miners also found the mission's main script and coding.
© 2018 Korea Portal, All rights reserved. Do not reproduce without permission.