Microsoft Surface Phone Could Pack SD845 Under The Hood?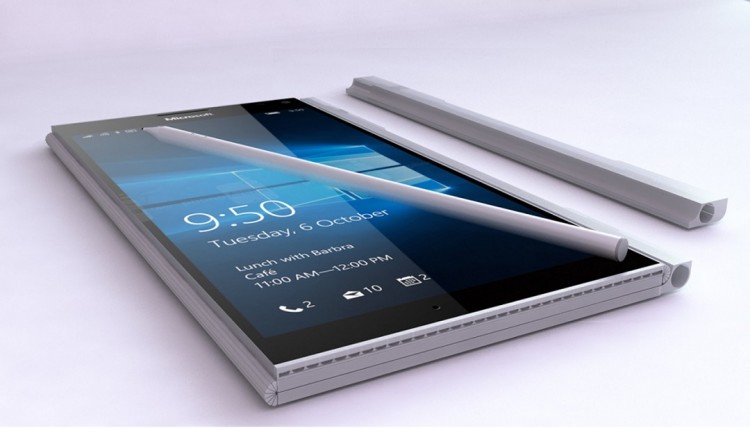 Despite multiple speculations surrounding Microsoft's weakening presence in the mobile domain making the rounds online; nothing is set in stone yet. The rumor mill has been churning all sorts of assumptions about the purported device implying Microsoft could be secretly working on an ARM-powered mobile device that will be unveiled sooner rather than later.
The speculation stems from a new job opening on the company's official website that invites candidates who have experience with the ARM to apply for a vacant position. An ideal candidate, according to the job description, must have experience with LTE, WiFi, and radios.
Furthermore, the description indicated that the applicant should be able to travel regularly to Chinese mainland where Microsoft manufacturing teams are located. For those unaware, the Redmond-based software giant makes its Xbox and Surface-branded devices in a Pegatron plant located in China.
According to a report by Sanvada, this engineer could prove to be a massive boon to the company if he/she can speak Chinese. This would come in handy while interacting with Chinese officials. The website points out that the engineer will be needed to work at one of Microsoft complex's most critical areas, building 85.
Several leading handset makers are in talks with Qualcomm regarding the inclusion of Snapdragon 835 on their Windows 10-powered portable notebooks. There's hearsay that Microsoft is leaving no stone unturned in a bid to bring SD835 to its Surface phone.
Meanwhile, a report by PhoneWorld suggests the tech behemoth will use a Snapdragon 845 to power its long-rumored Surface Phone. The San Diego based chipset maker is on the verge of announcing Snapdragon 845, which the website claims will be used in Samsung's Galaxy S9+ among other top-branded handsets.
The aforesaid job opening indicates that Microsoft is looking for an expert who will be able to fit SD845 in its Surface Phone. Interestingly, Qualcomm has neither confirmed nor denied this speculation. But with Qualcomm's Snapdragon Technology Summit kicking off Tuesday, December 5, the company might announce its next-generation chipset there.
Qualcomm is also likely to throw light on its strategy to adopt Windows 10 on the ARM during the summit. If these speculations come to fruition, Microsoft could soon unveil an ARM-powered Windows hardware that will probably come bearing the Surface branding.
© 2019 Korea Portal, All rights reserved. Do not reproduce without permission.