'Wolfenstein II: The New Colossus' Opening Level Available For New Players In Trial Mode [VIDEO]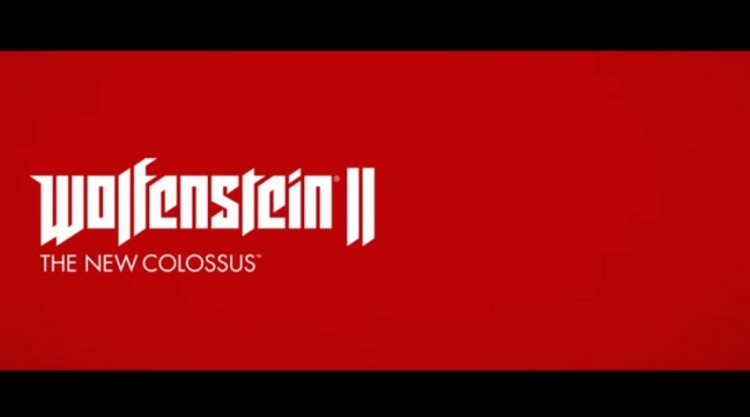 MachineGames' "Wolfenstein II: The New Colossus" is ideal for avid gamers who love FPS (first-person shooter) video games. The action-adventure shooter was released on October 27, but for those who did not get their hands on the title yet, the game developer is giving all interested gamers an opportunity to try it on all platforms.
The game is up for grabs on various platforms including PlayStation 4, Xbox One, and the Nintendo Switch and there's a PC version of the game as well. Regardless of whether a gamer is more of a console player or a PC gamer, every user will be able to give the first mission a shot.
As if that weren't enough, players who decide to buy the PC version of the game will be eligible for a considerable 50 percent discount on Steam, GameStop and Green Man Gaming. Even Amazon is selling the console version of "Wolfenstein II: The New Colossus" at discount, according to a report by Polygon.
"Wolfenstein 2" is set in history just like its predecessor, "Wolfenstein: The New Order" game. Players take on the role of the protagonist of the Wolfenstein series, B.J. Blazkowicz. The game is set in the backdrop of the World War 2 period. Blazkowicz takes on the Nazis in an alternate history where the Germans have taken over control of the US.
There are camps and movements In order to take a stand against this new rule, and that's exactly where Blazkowicz come into the picture. According to a report by GameZone, Blazkowicz will rouse from a coma in the midst of a Nazi invasion.
The Nazis have managed to sneak into his camp, and much to his chagrin, Blazkowicz realizes that he no longer can use his legs as he tries to get up. Undeterred by his condition, he moves into a wheelchair, catches hold of a gun and opens fire. That pretty much summarizes the first mission which players will be able to try out.
Sales for "Wolfenstein II," on the other hand, aren't exactly meeting the developer's expectations. Comicbook attributes the ordinary sales to the title's substandard gameplay. It's worth noting that despite poor gameplay, "Wolfenstein II" still delivers an interesting story, an awesome script, and jaw-dropping graphics.
© 2018 Korea Portal, All rights reserved. Do not reproduce without permission.