BTS Labeled As 'Lesbian Pop Group' By Disgruntled Youtuber Who Claims 'They Ruined AMAs'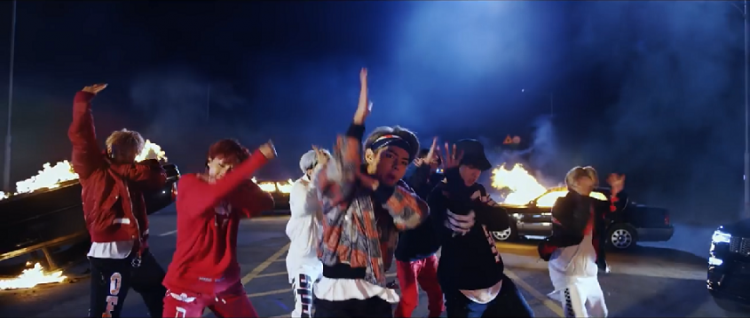 The Youtuber and Conspiracy theorist Mark Dice has got the ire of South Korean boyband BTS' AMRY after he shot a series of homophobic and racist tweets against the enormously popular K-Pop act of AMAs. K-pop band BTS has been marked as a 'lesbian pop group' in a shocking outbreak from a Youtuber who also claimed that they have 'ruined the AMAs'.
Mark Dice then made dreadful homophobic comments and shared a picture of the band next to the caption which reads: 'Meet the Korean lesbian pop group BTS.' He later called for them to 'apologize for ruining the AMAs.'The Youtuber went on a bizarre ranting on Twitter, sharing several posts on his thoughts on the K-pop band. His posts including the one where he said BTS means for 'Band That Sucks.'
Dice's derogatory comments were met with shock and disgust from fans, but given the popularity of the band, it's clear he's just trying to be controversial and stir up reactions. He did not just ridicule BTS but also the fans (ARMY) who set up a petition to get him sued for defamation, as reported by Metro.
In reply to Mark Dice's tweets, BTS fans created a petition to sue him for racist slurs. The signatures for the petition are rapidly increasing as its goal of 25,000 is nearly in sight in such a short time.
Mark Dice repeatedly made hateful remarks about BTS's historical achievement at AMAs, using nothing but illogical hate, according to Koreaboo. Dice also mocked on the BTS fans for creating the petition against him, saying BTS fans AMRY "Generation Z-Zombies' and "weak" for generating only a few thousand digital signatures.
The K-pop band BTS is yet to comment on the derogatory messages. The famous Korean band has recently created the world record for maximum retweets during their performance at AMAs.
© 2018 Korea Portal, All rights reserved. Do not reproduce without permission.