'It's Over For Us' Big Bang's Taeyang Thinks 'Last Dance Tour' May Be The Last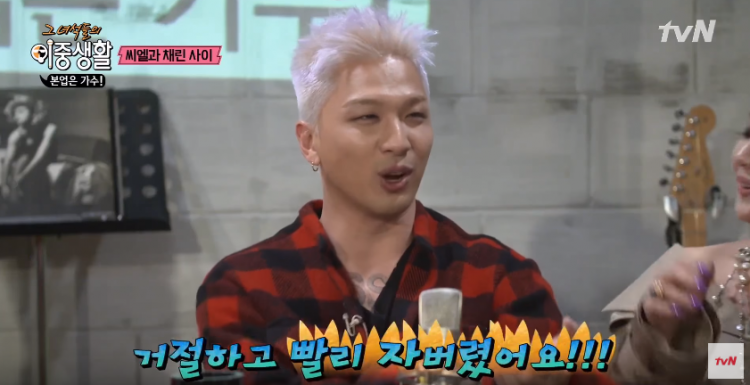 BIGBANG member Taeyang opens up regarding the group's "Last Dance Tour" on tvN's variety show "Livin' the Double Life" aired on November 23. The performer is worried about BIGBANG's end and shared his love for the idol group.
On the broadcast of "Livin' the Double Life", Taeyang confessed what will happen to him and the group after his long hiatus upon leaving for the army. He shared that he has a long hiatus waiting for him and he wonders if he can still create music and perform on stage when he gets back.
Taeyang comments, "I always have similar worries with every album release, and while it might never be 'the end,' it feels like I'm going to hold my last performance [soon] because I have a long hiatus awaiting for me," the BIGBANG member added, "I wonder if it will still be possible for me to release albums and perform on stage after I come back from the army." The baffled singer gave a worried look for the future of his career.
According to Soompi, 'Livin' the Double Life' host Defconn was surprised that Taeyang is thinking about these kinds of things. On the other hand, Jung Hyung Don justified the singer's concern by saying everyone, including idols, are worried about their future.
Meanwhile, as the show progresses, Taeyang also shared the songs that he and the other BIGBANG members would perform during their latest tour in Japan. He revealed that he wants to sing fewer group songs during concerts as he explained that the four of them were not complete without T.O.P.
"I feel a bit conflicted about [this concert] doing well because it's just us four." The actor's worried look returned to his face again, he sighed and added, "What can we do? We're done now."
Taeyang is so attached to the group, the fans, and the music they create. He starts reminiscing what it's like before all the changes and challenges the group encountered. He shared, "To be honest, I always miss them. Even during this interview, I miss them."
© 2018 Korea Portal, All rights reserved. Do not reproduce without permission.