FDA Approved Juluca, GlaxoSmithKline's New Two-Drug Combination to Treat HIV Virus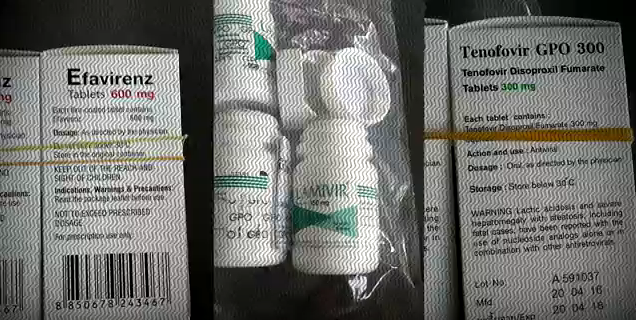 Just recently, the US Food and Drug Administration approved a mixture of two drugs to combat HIV virus. The endorsement might drastically change the $22 billion HIV drug market.
On Tuesday, the FDA confirmed the combination of two drugs, dolutegravir, and rilpivirine. Viiv manufactures the wonder drug and a specialist company that deals with HIV. GlaxoSmithKline owns more than half of the company with Shionogi as shareholders representing Pfizer and the Japanese pharmaceutical company.
The treatment is called Juluca which GlaxoSmithKline partly owns and is a fixed-dose drug which is a combination of dolutegravir and rilpivirine. The tablet is going to be procurable to patients who are on a constant regimen for a minimum of six months, Fox News reports.
According to Business Insider, those people with HIV block out the virus by taking three to four pills. Maintaining a low amount of HIV in the bloodstream is the means to destroy the symptoms brought about by the virus. Patients are hopeful that lesser drug administration could alleviate its side effects.
"Limiting the number of drugs in any HIV treatment regimen can help reduce toxicity for patients," Dr. Debra Birnkrant, director of the division of antiviral products at the FDA stated in a press release.
Since the outbreak of HIV/AIDS in the 1980's, it is a rare occasion that a patient will live longer. However, due to the determination to cure the deadly virus, scientists and pharmaceutical companies came up with different medicines to battle the infection.
Biopharmaceutical company Gilead claimed that it discovered four late-stage types of research that its drug, bictegravir, was not second-rate to ViiV's dolutegravir. It has plans to combine bictegravir with emtricitabine/tenofovir alafenamide which are studied to be the foundation of HIV treatments. The company intends to file its drug course of therapy to be approved this year.
Meanwhile, GlaxoSmithKline is currently accomplishing another two-drug combination to take over rilpivirine with a conventional off-patent drug known as 3TC. The substitute drug is possible to release in the market by the middle of 2019 providing that the clinical tests will provide positive results.
© 2019 Korea Portal, All rights reserved. Do not reproduce without permission.