Red Velvet Open Up Regarding Their Coming Back For The 3rd Time This Year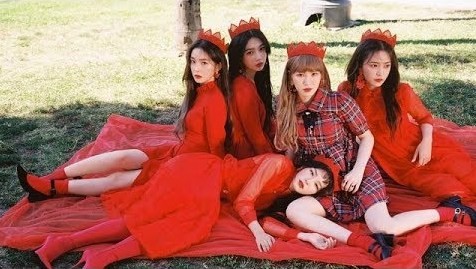 2017 was very busy year for Red Velvet. The famous K-pop group's recent comeback with "Peek-A-Boo" marked their third release of this year, following their amazing hits "Rookie" and "Red Flavor." Even though the members admitted that their packed schedule was tiring, they also reported feeling happy to be making their third return to the stage.
On November 22, Red Velvet appeared as guests on the SBS Love FM radio show "Kim Chang Ryul's Old School." Seulgi, one of the group members of Red Velvel, during the show commented, "We came back quickly because we wanted to see our fans. So even though we're busy, we feel energized after the show," as noted by Soompi.
Seulgi also revealed that Red Velvet was especially excited to release their new album, "Perfect Velvet," because of its varied track list. The Red Velvet group members had previously talked about how much they loved their song "Kingdom Come," which is a sentiment they repeated on the show. Yeri also recommended another song from the album, "Moonlight Melody." She also remarked mentioning that when she first heard this song, she felt like she was listening to the soundtrack to 'Howl's Moving Castle,' according to Korean site Asiae.
When asked on whether it was exhausting to practice the demanding choreography for "Peek-A-Boo," Red Velvet's beautiful Yeri replied, "It was so hard. It was so, so hard." As the other members laughed on her answer, she went on saying that "Our choreography this time is really tiring physically. I don't know why, but it's really hard. It's difficult in a dissimilar way from 'Red Flavor,' but it's also a lot of fun performing the song."
In the meantime, Red Velvet's "Peek-A-Boo" has been performing well on music charts. The pre-orders for the album "Perfect Velvet" have recently crossed 100,000 pre-orders.
© 2018 Korea Portal, All rights reserved. Do not reproduce without permission.