K-pop Group INFINITE's Comeback Pushed Back To January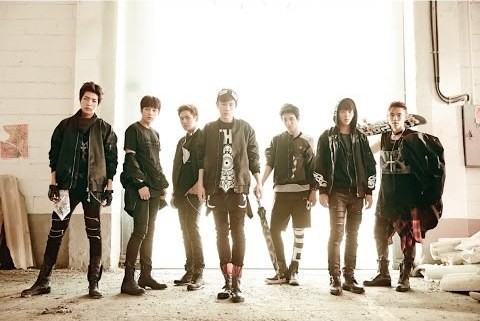 Infinite will come back to the new album in January next year, rather than coming back in this year, according to a number of musicians on the 21st. The Infinite group, which has been reduced to a six-man player since the members Hoya's departure, has time after time referred to a comeback this year. Infinite has continued to record and work on songs and spurred preparations for his new album.
The Infinite band was meant to make their big return in November, but it is buzz around that we'll have to wait until January to hear anything new from them. The remaining six in the band, Sungkyu, Dongwoo, Woohyun, Sungyeol, L, and Sungjong, all signed back on with their label after their contracts ended in June.
It was previously mentioned that the Infinite group will be returning by the end of this year, but on November 21, several sources from the industry have reported that their comeback has been postponed to further improve the quality of their forthcoming album.
The Infinite band that was formed in 2010, has allegedly pushed back their launch date so that they can 'improve the quality of their album,' so hopefully, it'll just be worth the waiting for rather than for any worrying reason like even more members are about to quit, as reported by Metro.
A source from Woollim Entertainment told Soompi: 'INFINITE is hoping to make a comeback in January, but their schedule has not been finalized as of now. They're recording their new music and making some alterations right now.' It was also recently unveiled that member Sunggyu has been working on a solo album. The group is most famous for their release The Chaser, Be Mine and Back.
Infinite will host the 2017 Infinite fan meeting 'Begin Again' at the Blue Square IMAK hall in Hannam-dong, Seoul, starting from 29th to 31st of the next month.
© 2018 Korea Portal, All rights reserved. Do not reproduce without permission.