Upcoming Apple iMac Pro To Boast Amazing Specs And Features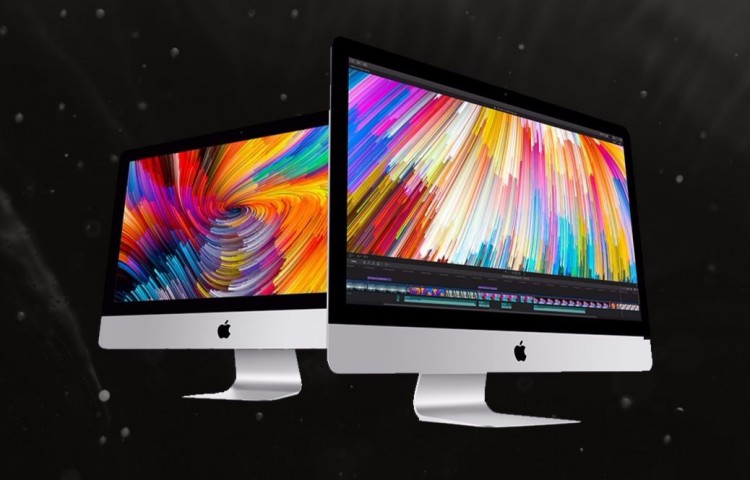 Apple iMac Pro was among the devices, which were announced during the WWDC 2017, and features top of the line specifications. The iMac Pro is aimed at professionals, featuring a 27 inch 5K retina display with a resolution of 5120x2880. The impressive screen of the device has support for wide gamut color, and 500 nits of brightness.
Apple iMac Pro has the top end processor specification like an 18-core Xeon processor clocked at 3.5 GHz with 42 MB cache, although Apple will have decacore and octacore variants. A turbo boost feature can push the clock speed to 4.5 GHz. Users can also opt for 128 GB DDR4 RAM, with 32 GB DDR4 RAM available out of the box, as reported by First Post.
Up to 4 TB SSD storage can be packed in the Apple iMac Pro, while the base version has 1 TB of SSD storage. The GPU, which ships with the iMac Pro is the Radeon Pro Vega 56 but users can opt for the Radeon Pro Vega 64 with 16 GB HBM2 vRAM in its place. Apple claims that the higher spec can provide 22 teraflops of GPU performance in the new upcoming iMac Pro.
Moreover, the developer claims that there will also be Hey-Siri feature in the upcoming iMac Pro. This will be because of the integration of Apple A10 co-processor. This means that the iMac Pro could feature A10 processor, that powers the iPhone 7 and the iPhone 7 Plus, as reported by Gadgets Now.
Connectivity options in upcoming iMac Pro includes a Thunderbolt 3 video output, HDMI, DVI, VGA, 3.5mm headphone jack, SDCX card slot, Ethernet port, four USB 3.0 slots, Bluetooth 4.2, Wi-Fi 802.11 a/b/g/n and a native DisplayPort over USB Type-C. For the release date, Apple has already confirmed the new updated iMac Pro to launch in December this year. However, there is no confirm date given for the launch.
© 2020 Korea Portal, All rights reserved. Do not reproduce without permission.