Wanna One's Park Ji Hoon Reveals His College Entrance Plans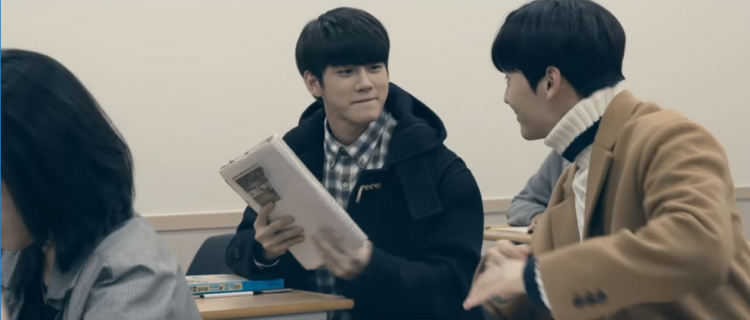 YMC Entertainment released a statement revealing Park Ji Hoon's college acceptance into Chung- Ang University's Department of Theater. The Wanna One member expressed how he felt during a press conference for the group's comeback.
According to Soompi, Park Ji Hoon applied at Chung-Ang University and was only waiting for the result. If he will be accepted, then he will not have to take the college entrance exam, but he would have to take it if not.
According to Park Ji Hoon, he had a tight schedule but really wanted to take on college entrance exams. He's planning on diligently attending school while keeping a humble, hardworking, and honest image. Park Ji Hoon is a product of 'Produce 101" and is currently in their last year of high school. According to the Korean Advertising Information Center, Park Ji Hoon was voted as the Most Likable Ad Model by netizens with 96 out of 100 points in the poll, wrote AllKPop.
Other Korean pop stars who applied in a university is Kim So Hyun. She has been accepted to a university and so will not be taking the exam. On the other hand, Wanna One's Park Woo Jin will not be taking the college entrance exam for this year. Both Wanna One members were born in 1999 and are in their last year of high school.
According to Soompi, Red Velvet's Yeri, Gugudan's Mina, APRIL's Naeun, and NCT's Mark prefers to focus on their careers and will be skipping the exam this year. Weke Meki's Choi Yoojung and TWICE's Chaeyun and Tzuyu, although were born in 1999, still has a year left in high school and will not be able to take the exam until next year. Korea's national college entrance exam for the school year 2018 will be held on Nov.16, 2017.
© 2018 Korea Portal, All rights reserved. Do not reproduce without permission.