'The Mindy Project' Series Settles for Conventional Happy Endings in Its Finale Episode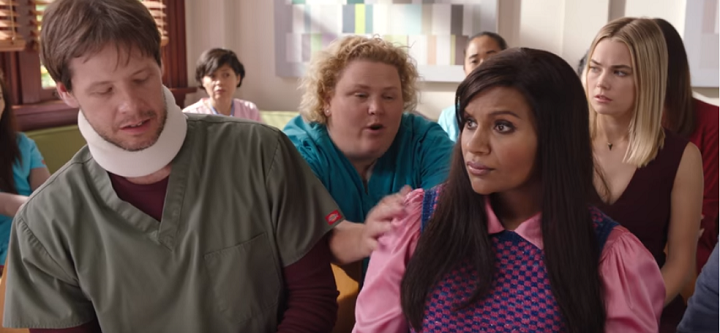 "The Mindy Project" series pulled a romantic ending for the main character. Mindy Lahiri, played by Mindy Kaling, finally got her happy ending in the series finale of the comedy hit series "The Mindy Project", which has started streaming its last episode on Hulu on Nov.14.
According to US Weekly, the couple was reunited at the end of the sixth season titled "It Had to Be You," right after Mindy and Danny (Chris Messina) went on separate ways during season 4. But before the couple went back together, Mindy attempted to find a new partner in her fertility practice after Jody left for Africa.
Mindy interviewed several possible candidates for the role, but they were either too creepy or too young for the project. Danny learns about Jody and Mindy's struggle to find a new partner for her and decides to take part in the fertility project.
Mindy received a call from her financial advisor during Morgan and Tamra's wedding about Danny's decision. Mindy was felt uneasy about doing the project with her ex and her baby daddy, but Danny assured her that he will not attempt to control any of her decisions.
The "Mindy Project" did bring out some the scenes from its pilot episode when Mindy hopped on a bike to see Danny. She hurriedly went off from the wedding and unto Annette's mastectomy surgery.
When Mindy arrives at the hospital, Danny decides to cut her off as she starts to talk about Danny's grandmother's bracelets. Mindy then pretends that she was there to check on Annette's condition. But Danny decided to ask her if she was there for something else. After exchanging sweet talks, the pair kissed and immediately started their classic banter before Mindy reminds Danny that they have the rest of their lives to argue, Vulture wrote.
© 2018 Korea Portal, All rights reserved. Do not reproduce without permission.