Julius Randle Very Unlikely To Stick With Lakers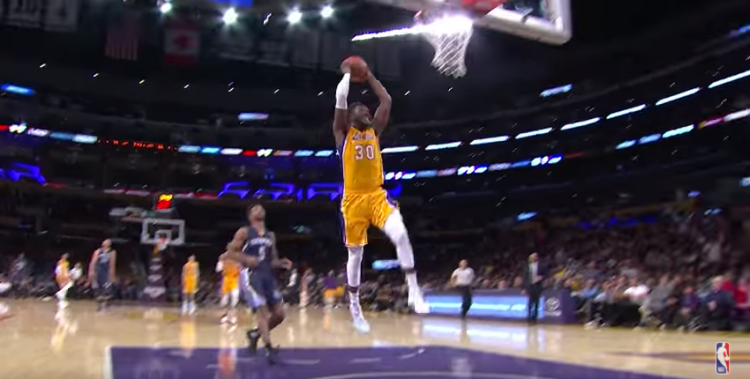 It has been reported that the Lakers would want to open cap room for other multiple huge-name free agents like Paul George or LeBron James. However, the Lakers can't have both. Thus, Julius Randle may just be the one who will unlikely stay with the Lakers.
The predicament for the Lakers is that Randle is such a talented young player, but if they do want to make room for other multiple huge contracts in the summer, they would likely have to move him. However, if they let Randle walk away and fail to get any of those big names, then they could be left empty-handed, CBS Sports wrote.
Having to additional superstar free agents would help bring a franchise back to its former glory, but money is just one of their concerns. With the next season's salary cap of $108 million, the Lakers might not be able to afford a second max free player if they don't let go of some of their current agents.
According to ESPN's Adrian Wojnarowski, Randle is "very unlikely" to be a part of the team after this season, Business Insider wrote. Randle has become quite a solid player, with numbers of 12.1 points for every game, 9.2 rebounds, and a PER of 15.2 for each game. However, his $12.4 million cap hold makes it difficult for the Lakers to afford both him and the possible players that the Lakers are planning to get on the open market.
Wojnarowski added that the Lakers will examine their possible options for opting Randle out of the team. Having such a good player like Randle would help keep Los Angeles as the prime basketball destination, but the team's performance for the past couple of years might not be as attractive for other free agents.
Although there hasn't been any formal announcement of the changes, Randle will still be someone to watch out for as the February 8 trade deadline draws closer. The Lakers will have another game on Thursday against the Washington Wizards.
© 2018 Korea Portal, All rights reserved. Do not reproduce without permission.