Garth Brooks Admits to Alleged Lip-Syncing at 2017 CMA Awards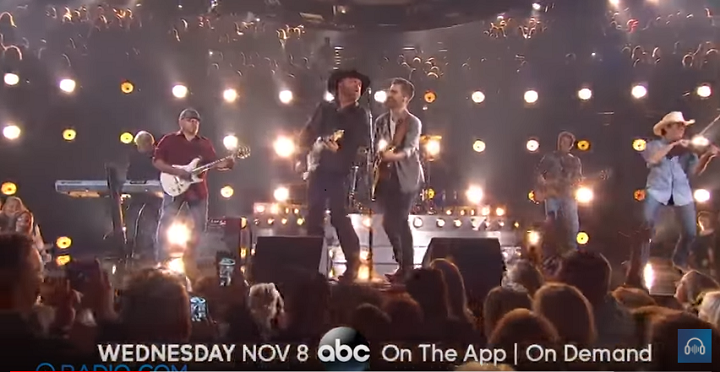 Garth Brooks wins the Entertainer of the Year award at the 51st Country Music Association Awards - although some are disappointed with his apparent lip-syncing attempt during his performance of his hit single "Ask Me How I Know." Country music fans took to social media to express their sentiments.
Brooks had won the Entertainment of the Year award for two consecutive years and for the sixth time during the Country Music Association Awards. He performed "Ask Me How I Know," his first song to take a spot on the Billboard Hot 100 for over 10 years. However, some fans were quite disappointed at how the iconic country music singer lip-synched his performance, wrote Billboard.
According to ABC News, Brooks had a conversation with the reporters where he admitted that he did lip sync through the song. "The voice is gone," Brooks said. He also added that he was trying to save his voice for tomorrow night and for another seven nights. Hopefully, making it for Spokane.
"The CMA was sweet enough to let me sleep until Wednesday," he said. "We did our rehearsals today and a game-time call on whether or not we would sing to track, or lip sync it and I decided to lip sync because the voice was just not there and you want to represent country music the best you can." Brooks is known to be one of the most iconic personalities in the country music for years has supported young and talented songwriters which paved the way for other artists to grow within the genre.
Other artists who were nominated alongside Garth Brooks were Luke Bryan, Eric Church, Keith Urban and Chris Stapleton for this year's title. The 51st Country Music Association Awards were broadcast live on the ABC which was held at the Bridgestone Arena located in Nashville on Nov. 8.
© 2018 Korea Portal, All rights reserved. Do not reproduce without permission.