Samsung Mocks Apple On Its Latest Ad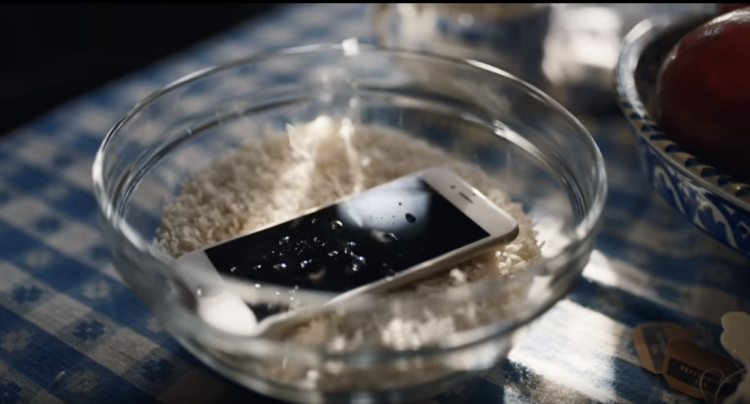 Samsung released its latest ad showing the challenges that a user had to face with his iOS devices. Samsung then mocks Apple even more by showing the man switching over to Samsung.
The latest ad posted on Samsung Mobile USA, "Samsung Galaxy: Growing Up," shows a young man buying his iOS device in 27 and excitedly called his friend telling him: "Guess what I just got". It's taken mockery to another level as Samsung now turns to Apple's and its loyal fans. While Samsung has been quiet for quite some time, the two giants share a long history of in and out of the courts because of these certain kinds of commercials. Samsung is now back to its same line of gesture just in time for iPhone's latest release.
The clip then shows various stages of the man using various models of the iPhone at some point over the next ten years and just ends up being disappointed by iPhone's limitations. There was also a scene were the protagonist and his girlfriend fell in the pond - her Galaxy S7 was safe, while his iPhone 6S needed to be put in a bowl of rice to drain the moisture out. At the end of the commercial, the ad now shows the protagonist switching to a brand-new Galaxy Note 8 while watching the others waiting in line to get the iPhone X customers.
According to Mirror, this is not the first time that the Korean Tech Giant Samsung threw a few punches at Apple. Back in 2012, Samsung released an ad campaign showing iPhone users outside an Apple store discussing the features of the iPhone 5. Meanwhile, Galaxy S3 users are shown sharing photos and playlists by just touching their phones and without any contact. Apple, however, never involved any of its rival companies in its ad campaigns.
© 2018 Korea Portal, All rights reserved. Do not reproduce without permission.