Lee Seung-gi Returns to K-Drama with 'Hwayugi'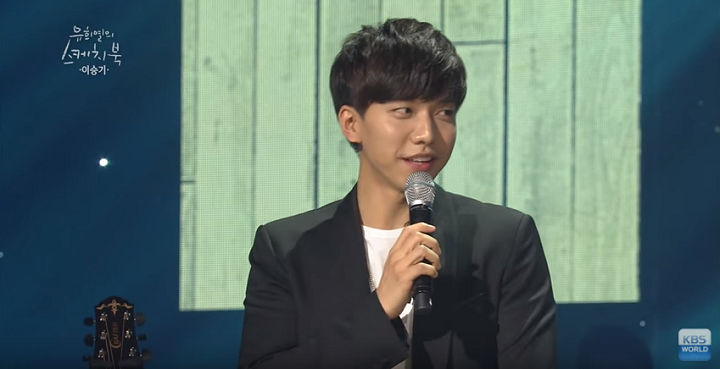 South Korean singer Lee Seung-gi is set to play the lead role in the upcoming TvN drama series "Hwayugi". This will be his first acting project after his return from the military training.
Lee Seung-gi will play the character of Son Oh Gong in a classic novel "Hwayugi", a story about a troublesome Monkey King who is set to restore his powers after his exile to the human world. According to Soompi, the rest of the cast includes Oh Yeon Seo, Cha Seung Won, Lee Hong Ki, Lee Se Young, Lee El, and the former SISTAR member Bora.
The show's production team said, "This is a casting that we labored over so much because Lee Seung-gi was already in our minds when we were conceptualizing the character of Son Oh-gong," wrote the New Straits Times.
"I think that I'll be able to greet fans very soon," he stated. "I will be spending a lot of time with them from now on," he added. According to the staff, Lee Seung Gi immediately came to their minds when preparing the character of Son Oh Gong, and sought after him to convince him to take on the role after his discharge.
Lee Seung-gi first entered the entertainment scene at 17 but had his major career breakthrough in 2006 at the age of 20. He has also released more than six albums to date and has starred in several drama series including "The King 2 Hearts", "Gu Family Book", and "My Girlfriend Is A Nine-Tailed Fox". Lee Seung-gi enlisted in the military training on February 1, 2016, and was discharged from the military on October 31.
"Hwayugi" is set to premiere on December 23 at 9 A.M. KST. The TV series is written by the Hong Sisters, whose previous projects include "You're Beautiful" (2009), "My Girl" (2005), "Master's Sun' (2013), and "My Girlfriend is a Nine-Tailed Fox" (2010).
© 2023 Korea Portal, All rights reserved. Do not reproduce without permission.