Stranger Things' Star Charlie Heaton Apologizes To Fans Over Cocaine Allegations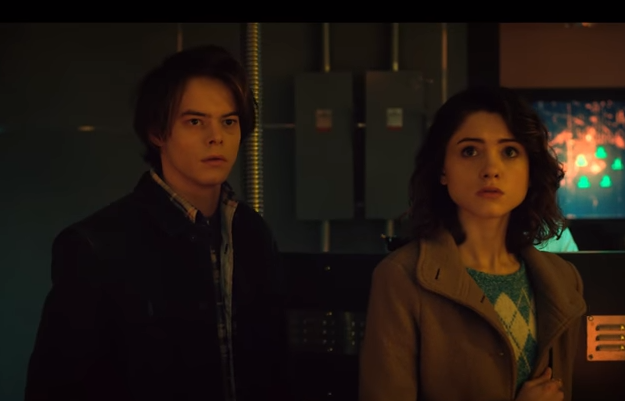 "Stranger Things" 2 star Charlie Heaton has issued a statement for his fans following news about his detention at the Los Angeles International Airport for alleged cocaine possession. On October 26, Heaton, who plays Jonathan in the Netflix series, was held up by law enforcement after trace amounts of the illegal drug were found in his luggage.
The statement read, "My planned travel to the US last week was affected by an issue at US immigration, and I am working to rectify it as soon as possible... I'm sorry to all the fans and my Stranger Things family for missing the premiere. We are all so proud of this season and I would never want this story to negatively impact the show."
At that time, Heaton was not arrested on the charges. FOX News interviewed an airport official, who said the amount of cocaine found on the actor's luggage was not enough for law enforcement to arrest him. Heaton, who is British, was denied entry to the US and sent back to the United Kingdom.
Heaton was scheduled to appear at the show's premiere alongside co-stars Millie Bobby Brown, Winona Ryder, Gaten Matarazzo, Noah Schnapp, Finn Wolfhard, Caleb McLaughlin, Dacre Montgomery, and rumored girlfriend Natalia Dyer on the same day in Los Angeles. There have been no comments from the cast or from Netflix about Heaton's situation.
Daily Mail said Heaton's mother and sister claimed the cocaine in her son's luggage was from "a party" two weeks ahead he was caught in LAX. They also thought the cocaine could probably be from a bar or shop without the star's knowledge. Heaton's family insisted that the actor has never done drugs, and he insisted he was not under the influence of drugs at the time he was caught at the airport. Heaton has since passed all drug tests, including those that require a urine and hair sample, the family added.
© 2023 Korea Portal, All rights reserved. Do not reproduce without permission.