'2 Days & 1 Night' Filming Stalled Again Due To KBS Strike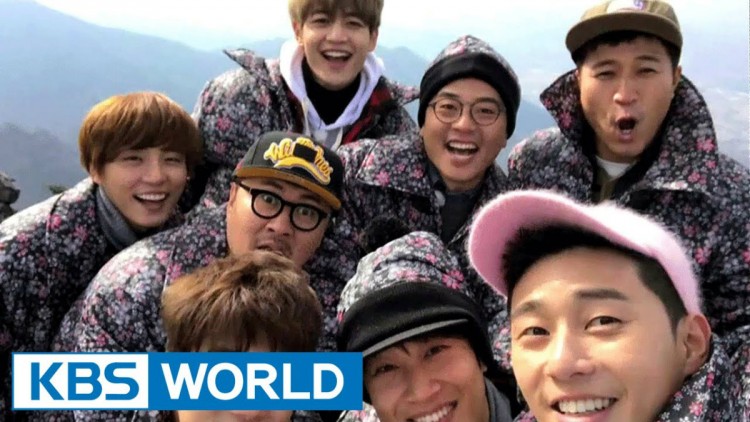 It seems that "2 Days 1 Night" can't catch a break. The popular travel reality show aired on KBS2 is back on hiatus mode, with filming halted indefinitely. The KBS headquarters of the National Union of Mediaworkers announced that a re-edited special broadcast will be shown instead of a fresh episode to fill in the regularly scheduled show.
In a statement, the union explained, "['2 Days & 1 Night'] briefly came back on air after Chuseok because [higher level] executives and outsourced staff [oversaw] its production, but because of the union members' strong will regarding participation in the strike, normal broadcasts have been halted again."
Filming of "2 Days 1 Night" first stopped on September 14 following a company-wide strike at the network, which started on September 4. The workers are also calling for the resignation of network president Ko Dae Young with what appears to be over politics in public broadcasting. According to The Diplomat, Ko Dae Young and MBC CEO Kim Jang-Kyum were accused of using their influence to send out biased information favorable to conservative sentiments in South Korea. MBC is also the other company also undergoing a company-wide strike due to similar reasons. The site said the target on the CEOs was no longer unusual, especially during the start of a new government administration, and both were said to have been responsible for withholding broadcasting or releasing information sensitive to the government to interfering broadcasts of certain shows or productions that might put the government in a bad light.
Moreover, the strike also involved the issue of unfair labor practices. Producing Director (PD) Na Young Suk even recalled how he almost didn't make it for his own wedding while working on "2 Days 1 Night." He said, "'2 Days & 1 Night' broadcast on Sunday and my wedding was on Saturday. I finished filming, editing, and then I went to my wedding. I was the bridegroom but the entire day my eyes were red [from fatigue]."
It is not known when the filming for "2 Days 1 Night" will soon resume. However, other shows like "The Return of Superman" is expected to air normally.
© 2018 Korea Portal, All rights reserved. Do not reproduce without permission.