A Fan Recreates Red Velvet Pictures Using Spaghetti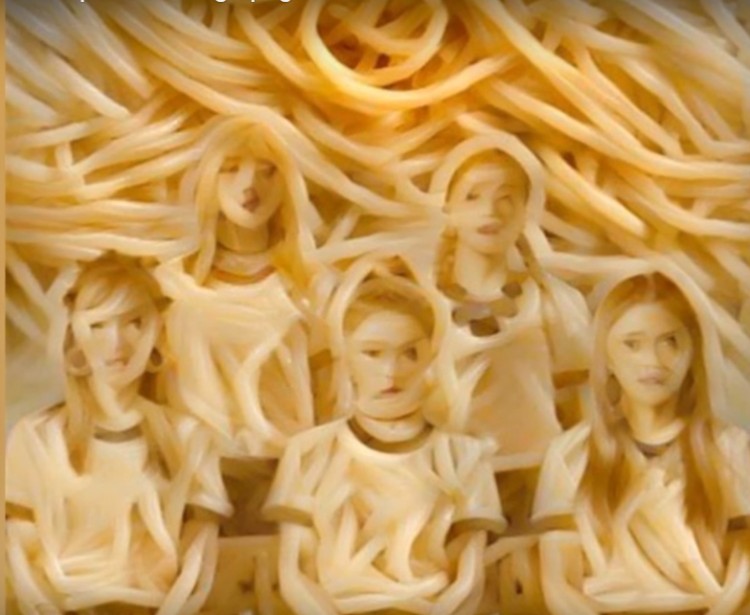 An Instagram user has been gaining a lot of attention from all over the world for his creation. Named as 'Spaghetti Velvet', the page has total 15 posts that feature Red Velvet in a new avatar. The artist seems to be a big fan of Red Velvet and therefore recreates their photos using Spaghetti noodles.
The amazing artwork of the Instagram user came into notice on an online community board. The community shared a number of the pictures that featured the incredible recreation of Red Velvet pictures.
According to Allkpop, the artwork is called al dente that literally means to cook pasta to be firm to bite. The way this Instagram user uses spaghetti to clearly bring out those details like facial expression and gestures can awestruck anyone. Each Red Velvet photo that he creates is very easy to understand.
Beginning on 26th October, he started with the spaghetti painting of the five members of Red Velvet. He pulled up about 4,500 followers in a single day.
It is not that the artist recreates the spaghetti pictures of Red Velvet only; he also has a picture that shows SM logo. Captioning the picture of SM logo 'Spaghetti Velvet' writes, "Did you know that SM stood for Spaghetti Makers? Neither did anyone else."
As per HuffingtonPost, it is still not sure that whether the paintings are actually made by the artist himself using the noodles or not. Some of the Instagram users have claimed that there is already an app or website that can transforms photos into spaghetti-like images.
So far, 'Spaghetti Velvet' has more than 10 thousand followers on the page, which is increasing with each passing day. The artwork has also inspired others and some have already created the spaghetti page of their favorite idol like there are Blackpinkspaghetti and Spaghetti.BTS. Here are a few delicious pictures from 'Spaghetti Velvet'
© 2018 Korea Portal, All rights reserved. Do not reproduce without permission.