Kim Min Is A Neighbour Of Famous Hollywood Singer Justin Bieber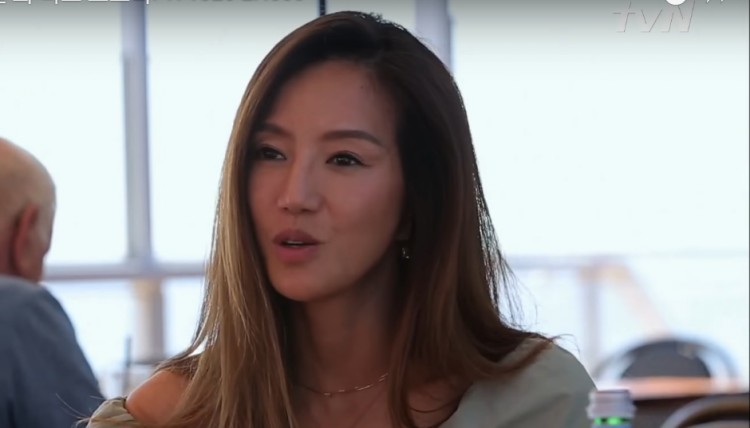 Kim Min recently appeared on tvN's show "Taxi". In the show, the veteran actress gave a tour to her new house in Beverley Hills, California.
It was the first time after her marriage when Kim Min appeared on television. It had been 12 years when the actress moved with her husband, Jieho Lee to the States with him.Kim Min and filmmaker Jieho Lee met at the sets of romantic drama series, "Love Story in Harvard."
On her way to the home, Kim Min revealed the names of some of the Hollywood celebrities who live nearby her house. First, the team passed by Michael Jackson's old home. It was the same house which was sold $18.1 Million after the death of 'King of Pop'. Michael Jackson passed away in 2009.
As the team moved forward, Kim Min showed them Justin Bieber's home, which was right next to her. After showing the vicinity of the home, she welcomed the team into her house.
Kim Min also prepared food for the hosts in her new home's kitchen. She also introduced the hosts to her daughter Yuna, who played piano for the guests.
The two hosts could not stop themselves from praising Kim's daughter Yuna for her incredible performance. While talking to the guests, Yuna revealed that she had been playing piano from the age of five.
Kim Min debuted the Korean entertainment industry as a reporter for a KBS program. She is known for her acts in dramas like "Invitation" (1999), "The sun is full" (2000), "Guardian Angel" (2001) and "Love Songs" (2005).
Kim Min also worked in a couple of movies like Righteousness"(1998), "Love Wind Love Song"(1999)", "Black Hole"(2000), "Hole" (2000), "Accidental Spy" (2000), "Go" (2001)and "Oollala Sisters" (2002). Kim Min distanced herself from the Korean films after her marriage to filmmaker Jieho Lee.
© 2023 Korea Portal, All rights reserved. Do not reproduce without permission.