'Vikings' Season 5 Spoilers: Another Son Of Ragnar Lothbrok To Die?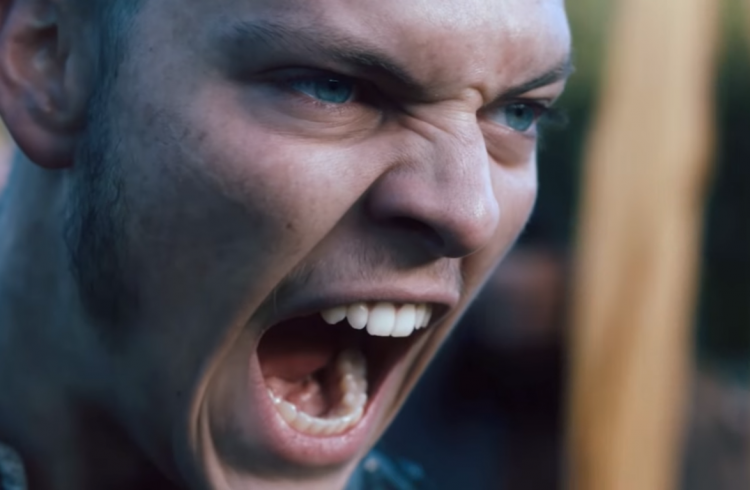 Fans still have to wait for a month before "Vikings" Season 5 premieres on History but, already, speculations and rumors about the fates of the core cast are all over the Internet. One popular theory claims that one of the remaining characters might follow his father, Ragnar Lothbrok (Travis Fimmel), and brother, Sigurd "Snake in the Eye" (David Lindstrom), into Valhalla.
A war is about to break in Kattegat. Ivar the Boneless (Alex Hogh Andersen) has declared a war against the current queen, Lagertha (Katheryn Winnick). This war is expected to end with blood and death, but who will fall in "Vikings" Season 5? Some say that it could be another one of Ragnar's sons.
In a new sneak peek for "Vikings" Season 5, Ragnar and Aslaug's (Alyssa Sutherland) youngest born teased "a war among brothers." The short 40-second clip, the characters are divided into two sides. The heroes who will fight with Lagertha are Ubbe (Jordan Patrick Smith) and, of course, her own son, Bjorn Ironside (Alexander Ludwig). Only Hvitserk (Marco Ilso) has decided to ally with Ivar.
By the end, it was made clear that the crippled warrior was speaking to someone. He warned, "You have a choice: fight alongside me or I will kill you." Inquisitr pointed out that Ivar was probably threatening his brother, Hvitserk, to join his army in one of the most anticipated battles in "Vikings" Season 5.
The publication also reported that there are speculations claiming that joining Ivar in the battle against Lagertha could prove fatal. How the second son of Ragnar and Aslaug will die was not mentioned, but he will be facing his brothers who are equally trained in combat as well as Lagertha who is one of the most formidable warriors in the historical drama. His and Ivar's lives are definitely in danger in "Vikings" Season 5 on History.
"Vikings" Season 5 will also feature Floki (Gustaf Skarsgaard) landing on a new location and Bishop Heahmund (Jonathan Rhys Meyer) who wants to annihilate all pagans. The historical drama returns to television on Nov. 29 on History.
© 2021 Korea Portal, All rights reserved. Do not reproduce without permission.