'Better Call Saul' Season 4 Sets Later 2018 Premiere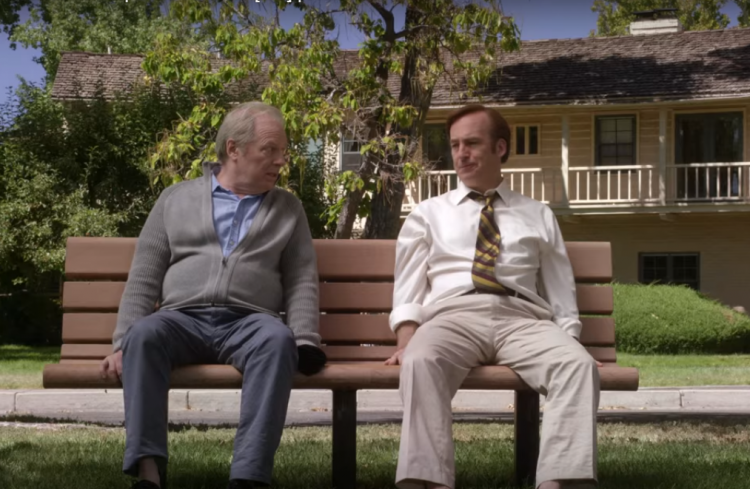 Fans of Jimy McGall/Saul Goodman (Bob Odenkirk) should brace for a long wait ahead. According to executive producer Thomas Schnauz, "Better Call Saul" Season 4 will not premiere until the second half of 2018.
Since it premiered in 2015, "Better Call Saul," a spin-off of "Breaking Bad," has always managed to premiere during the first half of the year. The first two seasons secured a February premiere while the third season started airing in April this year.
However, starting next year, fans will have to wait until Fall for a new season of "Better Call Saul." Schnauz revealed Season 4's premiere date after a panel discussion at the 36th Vancouver International Film Festival.
In an interview with Gold Derby, the hiatus between Season 3 and Season 4 of "Better Call Saul" will be 17 months long. However, the agonizing wait for all new episodes will not be the only consequence of moving their premiere to the second half of next year.
"Better Call Saul" has been nominated for an Emmys for the past three years. This year, the AMC series was received ten nominations including Outstanding Drama and Outstanding Lead Actor for Bob Odenkirk.
However, next year, "Better Call Saul" Season 4 will not qualify to the 2018 Emmys. "We do miss an Emmy cycle. We do come back in September and as long as the show continues, we're going to hit that September mark every year," Schnauz stated.
The executive producer attributed the long delay of "Better Call Saul" Season 4 to the "how long it takes [...] to break episodes." He mentioned that they started writing the upcoming episodes in July and will not start filming until January 2018.
As the series moves forward, fans expect to see Jimmy McGill transform into his "Breaking Bad" character Saul Goodman. However, by the end of "Better Call Saul" Season 3, Odenkirk is still Jimmy.
Schnauz admitted that he and the men behind the award-winning television series are dreading the moment Jimmy becomes Saul Goodman. Of course, he did not divulge when they plan to make Jimmy finally transform into Saul Goodman, but he did promise that viewers will see Nacho (Michael Mando) in "Better Call Saul" Season 4.
Meanwhile, in a separate interview, Odenkirk revealed the one thing he wanted to see in "Better Call Saul" Season 4. He recalled that in his first appearance on "Breaking Bad," Saul Goodman mentioned Lalo.
"We have to meet Lalo," he said. "I want that monologue to mean a lot."
© 2021 Korea Portal, All rights reserved. Do not reproduce without permission.