'While You Were Sleeping' Star Lee Jong Suk Has Been Avoiding Historical Dramas; Here Is Why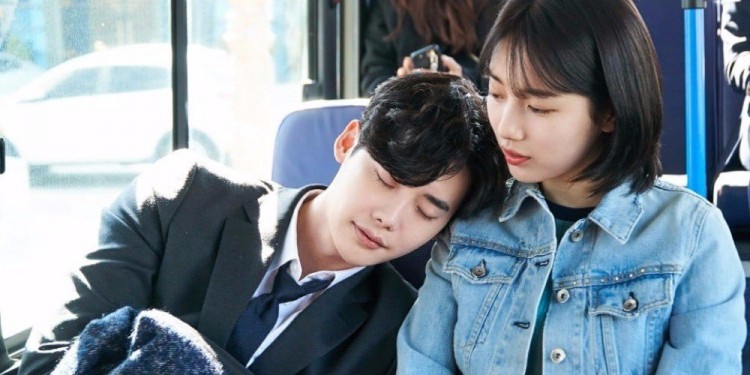 It seems like every popular actor in South Korea has, at some point, appeared in a period drama. However, you might not catch hallyu superstar, Lee Jong Suk, travel back in time anytime soon. The "While You Were Sleeping" actor has revealed that he is actively avoiding projects that are set in the far history of Korea.
This, he revealed during his guest appearance on "Three Meals A Day" on tvN. Lee Jong Suk was featured on the reality show on last week's episode.
Lee Jong Suk has, of course, appeared in a period drama. Back when he was relatively new to the acting scene, he was cast in the movie "The Face Reader."
Set in the year 1455, "The Face Reader" followed Nae Kyung (Song Kang Ho), a man who travels across Joseon to study physiognomy. Lee Jong Suk played the role of his son, Jin Hyeon.
It was very successful: it became one of the highest-grossing movies in South Korea when it was released in 2013. The cast and crew also won numerous awards including six Grand Bell Awards.
However, Lee Jong Suk's participation in "The Face Reader" discouraged him from pursuing other roles in period dramas. The 28-year-old revealed on "Three Meals A Day" the reason why he has not appeared in historical productions since the movie was released.
"It felt like every time I entered a scene, I ruined the flow of the other cast members' lines," he shared (via Soompi). " I felt guilty about that so I've just avoided those kinds of projects since then."
Lee Seo Jin, one of the hosts of "Three Meals A Day," was sympathetic but encouraged Lee Jong Suk to try historical productions one more time. He mentioned that if the actor gets the lead character, he might not feel as uncomfortable.
However, even if Lee Jong Suk continues to reject period dramas, his career is doing pretty well. From "Pinocchio" to "W: Two Worlds" and, more recently, "While You Were Sleeping," the actor has chosen projects that have been popular with viewers in South Korea and across Asia.
"While You Were Sleeping," Lee Jong Suk's drama with Bae Suzy, has topped the ratings during its time slot, beating another fan-favorite "Hospital Ship." As per the data collected by AGB, Episode 12 reached the fantasy drama's highest rating yet with 11.8%.
© 2018 Korea Portal, All rights reserved. Do not reproduce without permission.