'Shadowhunters' Season 3 Director Matt Hasting Talks 'Reinventing' The Show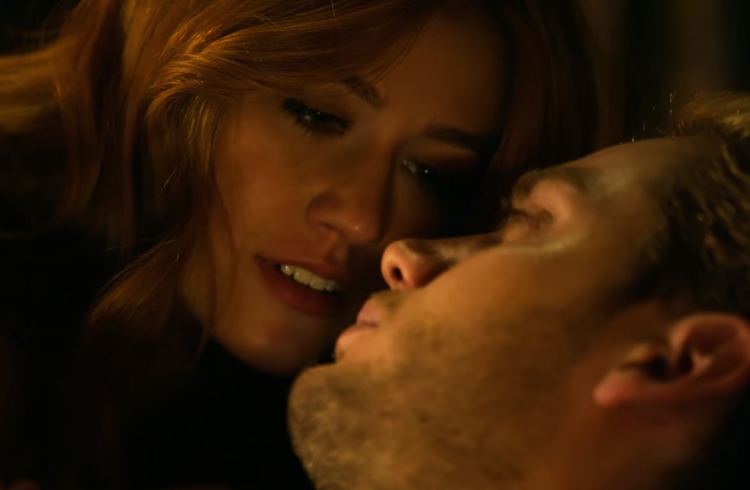 There are going to be a few changes now that the threat of Valentine Morgenstern (Alan Van Sprang) has been eliminated. In "Shadowhunters" Season 3, series director Matt Hastings reveals that, together with co-showrunners Darren Swimmer and Todd Slavkin, they aim to reinvent the fantasy drama on Freeform.
Clary Fray (Katherine McNamara) is a long way from home; if in Season 1 she discovered her true identity, Season 2 let her become the hero she was meant to be. She and her Shadowhunter friends are growing up and so is the show. According to the genius behind "Shadowhunters" Season 3, there will be maturity and reinvention in the next chapter of the fantastic story of Clary.
"The three of us work very hard to reinvent the show, the way the show looks and feels and tastes," Hastings revealed to Just Jared. "I think tonally, the show has shifted; it's become a lot more spooky and more in the vein of [veteran directors Roman] Polanski and [Alfred] Hitchcock. [I]t's really much more of a slow-burn suspense and mysterious."
While he promises that "Shadowhunters" Season 3 will retain some familiar aspects of the show like the blood-pumping action scenes, he shared that things have gotten a lot more serious this time around. "We still have the blazing action scenes and all that jazz, but it really is diving into the character with both feet," he added.
After all, "Shadowhunters" Season 3 will see Clary, Jace (Dominic Sherwood), Alec (Matthew Daddario), Izzy (Emeraude Toubia), Simon (Alberto Rosende) and the rest of the Shadow World confront Lilith (Anna Hopkins), the Greater Demon and the mother of the real Jonathan Morgenstern. Things have, indeed, turned for the worse and the team has to suppress her.
On the brighter side, "Shadowhunters" Season 3 will also feature a lot of love between the magical couples of the show. First off, Clary and Jace (of #Clace to fans) will finally be able to go on dates as a couple. Alec, of course, is preoccupied with his relationship with Magnus (Harry Shum Jr.). Simon and Maia (Alisha Wainwright) have a blossoming romance that might be challenged by the vampire's mysterious deal with the Seelie Queen.
In an interview with SYFY Wire, McNamara and Wainwright talked about potentially setting up their adoptive father, Luke (Isaiah Mustafa) in "Shadowhunters" Season 3. After losing Jocelyn Fray (Maxim Roy), the head werewolf basically buried himself knee-deep into his job and responsibilities to his pack. Does he still have a chance at finding love?
"Shadowhunters" Season 3 premieres on Apr. 3, 2018 on Freeform. Watch the trailer below:
© 2018 Korea Portal, All rights reserved. Do not reproduce without permission.