Hyoyeon Says It's Not the End of Girls Generation in Interview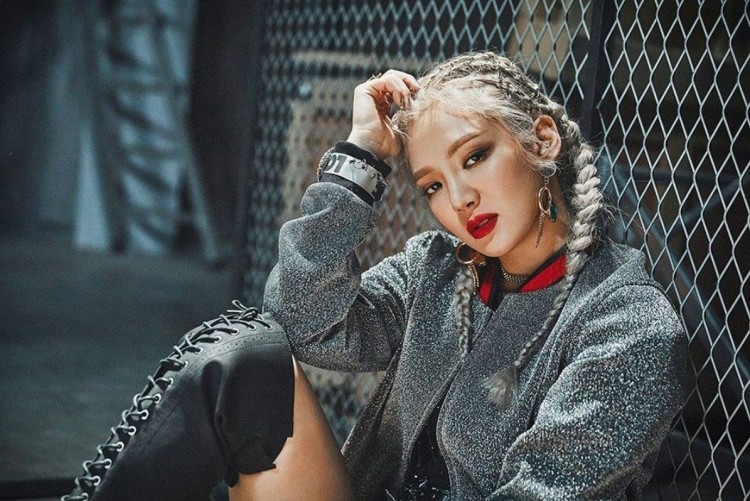 The Korean entertainment industry was recently rocked by the news that three members of Girls Generation (a.k.a. SNSD) have declined to renew their contracts with their agency, SM Entertainment. Fans feared that the girl group was going to disband. But in a magazine interview, Girls Generation member Hyoyeon has gone on record as saying that it's not the end of SNSD.
SM Entertainment announced on Naver on October 9 that Seohyun, Sooyoung, and Tiffany decided to end their contracts with the agency. The other members, Taeyeon, Yoona, Yuri, Hyoyeon, and Sunny renewed their contracts.
The agency said that the remaining five members are not thinking of disbandment, but did not provide more details. According to the Naver announcement, an official of the company said that while it was not the end of SNSD, Seohyun, Sooyoung, and Tiffany may have difficulties joining the group for activities if they are signed with other agencies.
Since the announcement, neither SM nor the members of Girls Generation have spoken about the future of the group. The only exception is Hyoyeon's recent statement on her magazine interview, but it is a very bare-bones response.
#Hyoyeon #Cosmopolitan 2017.11
- SHINE ON YOU (COSMO BEAUTY) #효연 #김효연 #코스모폴리탄 11월호
[HQ/2PIC] https://t.co/PEuudmch0t pic.twitter.com/1aKSJ2QqP5

— GGPM「sonekeeper」 (@ggpm2012) October 20, 2017
SONExStella translates an interview Hyoyeon did for Cosmopolitan Korea's November 2017 issue. The interview focuses on Hyoyeon's cosmetics use and skin care practices, following the idol's beauty editorial shoot for the magazine. In the Cosmopolitan photos, Hyoyeon shows off platinum blonde hair and a pale complexion, and she wears winter collection pieces.
It's not until the end of the interview that Hyoyeon is asked about her future plans. She says that she's hard at work on her solo album, which will feature a more mature sound from her. Hyoyeon is also learning English and doing musical composition.
She discussed Girls Generation very briefly. "For SNSD, which is in its 10th year since debut, it's not the end but only the beginning," Hyoyeon said. She didn't elaborate, but it makes sense to interpret her words as saying that it's not the end of SNSD, but the end of one chapter and the beginning of a new one.
© 2021 Korea Portal, All rights reserved. Do not reproduce without permission.