'Star Wars: The Last Jedi' Spoiler - Did 'Battlefront 2' Game Confirm Luke Skywalker's Turn To The Dark Side?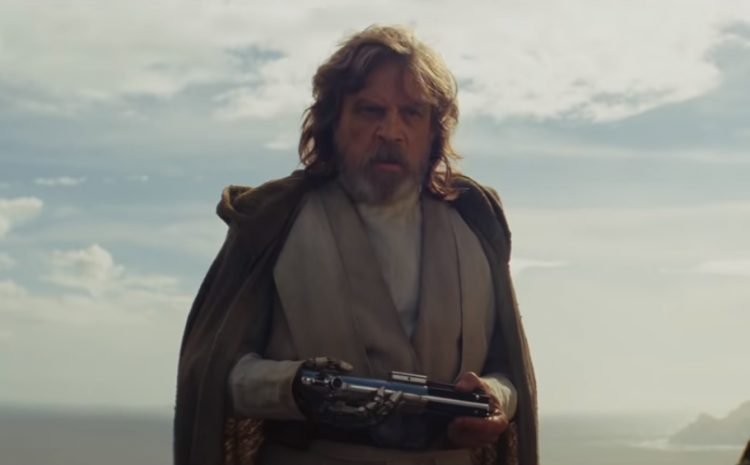 Disney and Lucasfilm have released the second trailer for "Star Wars: The Last Jedi" but, already, speculations are rife about the main characters. One popular rumor about the upcoming movie is the switch of the galaxy's hero, Luke Skywalker (Mark Hamill), to the Dark Side of the Force.
Neither director Rian Johnson nor Disney has confirmed that the son of Anakin (Hayden Christensen) and twin brother of Leia (Carrie Fisher) is going to reject the ways of the Jedi (although the first trailer did show the hero seemingly disillusioned by the Jedi Order). However, it looks like "Star Wars Battlefront 2" has provided a hint into Luke Skywalker's change of heart.
Express UK reported that in the "Star Wars" video game, Luke Skywalker has an ability called "Force Repulse," a move that allows the Force users to throw their opponents up into the air. The publication noted that only the practitioners of the Dark Side were allowed to use it along with other forbidden offensives such as Force Lighting.
According to "Star Wars" lore, the move can be so powerful that it can dismember and kill the opponent. In the hands of a stronger Force user, Force Repulse can vaporize anyone within blast range.
If true, then this will be the first time that Force Repulse will be used in a "Star Wars" movie. The offensive move was used in "Legends" by Darth Malgus and Bendak Starkiller, just two of the most famous characters who practice the ways of the Dark Side of the Force.
Hamill himself has provided hints, albeit jokingly, about Luke Skywalker's turn to the Dark Side in "Star Wars: The Last Jedi." In one tweet, he responded to the Twitter users who pointed out that in the sci-fi franchise's history, the villains always loom in the background of the movie poster.
NEWS FLASH for all you "Villains Looming at the Back of Posters" theorists: Luke was ALWAYS the villain! (from a certain point of view) pic.twitter.com/4FzxDbFd4V

— @HamillHimself (@HamillHimself) October 17, 2017
The actor also constantly trolls "Star Wars" fans on Twitter. At one point, he "accidentally spilled" that Finn (John Boyega) is a Skywalker.
See how easy it is to accidentally leak a spoiler, son? (Hope you didn't say anything about OUR relationship in #EpVIII) #ScaredSithless https://t.co/eWnjeEYpq4

— @HamillHimself (@HamillHimself) June 7, 2017
"Star Wars: The Last Jedi" will be released on Dec. 15. Watch the trailer below.
© 2018 Korea Portal, All rights reserved. Do not reproduce without permission.