'The Bachelor' 2018: Peter Kraus Reveals Why He's Not Doing It, Arie Gets 'Not Peter' Burn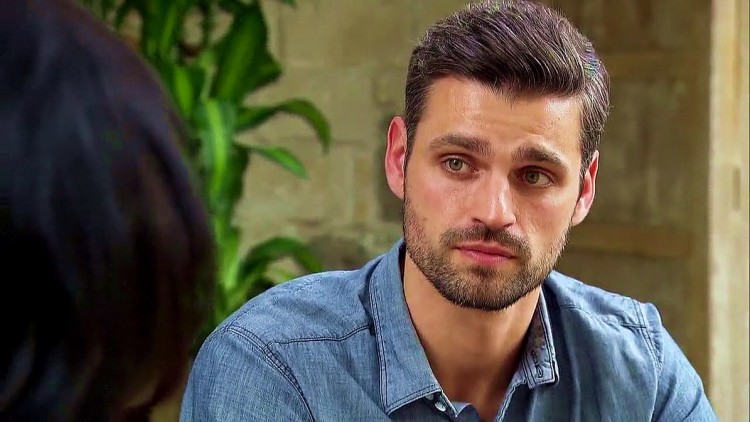 Many fans expected "The Bachelor" season 22 to bring back Peter Kraus from "The Bachelorette" season 13. Instead, Arie Luyendyk Jr. became "The Bachelor." New information has come up about why Kraus declined the show.
In an interview with Us Weekly, Kraus said that he was asked to be "The Bachelor" by ABC a few weeks after the end of production. But Kraus, who had been turned down by Rachel Lindsay after he declined her request for a proposal of marriage, was not in a good place. "I was so distraught at that time that it was something that I could never see myself doing," Kraus said.
He did think about the possibility that he would need to propose at the end of "The Bachelor." Kraus admitted that he wasn't sure that he would be able to do it. He said that he was not against doing a proposal, it's not like he had long-term commitment issues, he just felt it wasn't the right time to propose with Lindsay.
The prospect of doing "The Bachelor" did have some appeal for him. Kraus said that another chance to find love would be welcome. But he was afraid that if he ended up not proposing for the second time, he might earn the stigma of being seen as a commitment-phobe.
That led Kraus to pass on the offer, although he might consider it if the opportunity came once more. He added that he would be interested in doing the "Bachelor Winter Games" if he got an offer, even though he lacks experience playing winter sports.
"The Bachelorette" season 8's Luyendyk ended up scoring the upcoming "Bachelor" gig. His participation came as a surprise to many fans, and unfortunately earned him the nickname "Not Peter." Twitter's RealitySteve has been using "Not Peter" in place of the suitor's name at every opportunity.
The insulting nickname has apparently made it into the shoot. The Bustle reports that Robert Mills, an ABC Entertainment executive, shared some insider information about a heated exchange on a dramatic group date. "One of the women, I think, went really below the belt and referred to him as Hashtag Not Peter," Mills said.
© 2018 Korea Portal, All rights reserved. Do not reproduce without permission.