'Stranger Things' Season 2 Spoilers: Eleven as 'Demogorgon' and More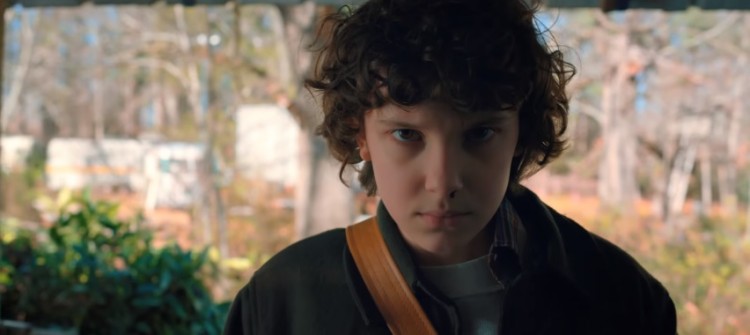 After the first season of "Stranger Things", the Netflix series has left fans with several questions like Eleven's connection to the Demogorgon and more. As a result, a total of nine fan theories have been made and according to the co-creators of the American science fiction-horror television series, some of the circulating theories are right or very close. To gear you up for the upcoming season, read some of the theories below.
Co-creators Matt and Ross Duffer, also known as the Duffer brothers, recently had an interview with Hollywood Reporter about "Stranger Things" Season 2. "Some of the fan theories online are amazing," Matt said. "Most are wrong, but I've read a few that are right or very close."
According to Elle, one of the "Stranger Things" Season 2 fan theories claim that Eleven herself is the terrifying monster in episode 6 because of her line "The gate. I opened it. I'm the monster". After she defeats the Demogorgon, she suddenly disappears and one of the teasers recently revealed that she went to the Upside Down. As to their connection, a fan said that the Demogorgon might be a projection of Eleven's subconscious, given that she first encounters it during a deep psychic condition.
In relation to that, there's also a theory that says Upside Down is in Eleven's head. The popular belief explains that after Eleven was kidnapped from her family as a baby and subjected to experiments, the Demogorgon came to life as a result of Eleven's trauma, and the Upside Down is a representation of Eleven's mental state. This theory can also explain why both Eleven and the Demogorgon disappeared in the last episode of the first season.
Another "Stranger Things" Season 2 theory is that Nancy Wheeler and Jonathan Byers will end up together. In the season one finale, fans noticed how Nancy seemed to be longing for Jonathan when she gave him a new camera for Christmas to replace the one that Steve Harrington broke. As to whether they will have a smooth-sailing relationship, viewers need to wait and see.
There are more creative fan theories like Hopper's daughter was also experimented on by the government, the Dragon's Lair game is just a foreshadowing device, the Upside Down is Hawkin's future, Will is now part monster, the season 2 monster is the Thessalhydra from Dungeons and Dragons, and the pumpkin patch is a breeding ground for monsters. Meanwhile, watch the final trailer of "Stranger Things" Season 2 below.
© 2023 Korea Portal, All rights reserved. Do not reproduce without permission.