'My Hero Academia' Season 3 Has Entered Production and Other Bones Updates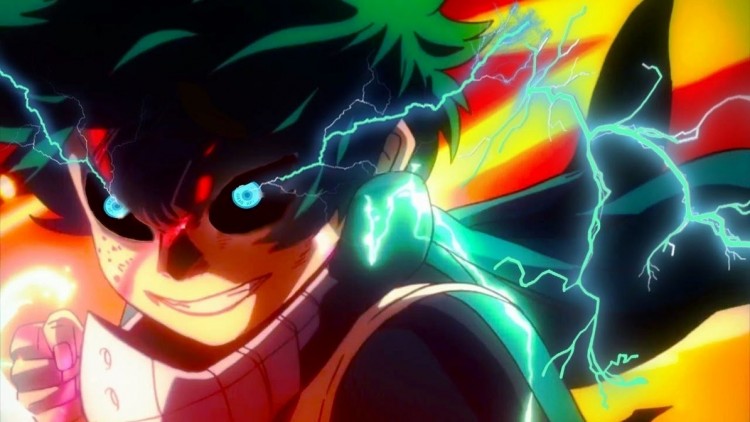 Good news, "My Hero Academia" fans. Season 3 of the anime has already started production. The news comes from a Bones anime panel that provided updates on the Japanese animation studio's various projects.
Anime News Network translates the Bones announcement reported by the Japanese site Gigazine. Bones president Masahiko Minami chaired the studio's October 8 panel at the Machi Asobi Vol. 19 event in Tokushima, Japan. At the event, Bones provided updates on what's happening with the five production studios under the company's banner.
Bones announced that Studio A is handling the "A.I.C.O. -Incarnation-" Netflix original series. "A.I.C.O." is a 12-episode sci-fi anime directed by Kazuya Murata, whose credits include "Gargantia on the Verdurous Planet" and "Fullmetal Alchemist: The Sacred Star of Milos." The anime has completed production and is now in the delivery phase. Additional information is set to come out in December.
Studio B's projects including last year's "Mob Psycho 100" and the currently airing "Blood Blockade Battlefront & Beyond." At the panel, Bones announced that Vol. 15 of ONE's "Mob Psycho 100" manga will come out on October 19 sporting new information on the cover band.
Bones provided some cool trivia about the "Blood Blockade Battlefront & Beyond" anime's first episode. The premier reportedly required around 9,800 drawings, which is a lot more than the average anime episode uses (around 4,000-5,000).
Studio C is working on the anime adaptation of "My Hero Academia," based on the manga by Kohei Horikoshi. According to Minami, its third season had already started production.
Comicbook.com reports that "My Hero Academia" season 3 will adapt the manga's "School Trip" arc. Bones did not give out the release date or casting information for season 3, saying that updates will be provided at a later date.
Bones noted that Studio D made "Bungo Stray Dogs," which won multiple trophies at the Newtype Anime Awards. Now the studio has begun working on "Bungo Stray Dogs: Dead Apple," which is being directed by Takuya Igarashi. Minami told the media that Igarashi had finished doing the storyboards for the anime film. It is scheduled to screen in Japan in early spring 2018.
Finally, Studio E was said to be working on the second film in the "Eureka Seven: Hi-Evolution" anime movie trilogy. The first movie opened in Japan on September 16 and it is set to premiere in the United States this autumn.
© 2018 Korea Portal, All rights reserved. Do not reproduce without permission.
Tags:
A.I.C.O. -Incarnation-
,
My Hero Academia
,
My Hero Academia season 3
,
My Hero Academia season 3 air date
,
My Hero Academia season 3 updates
,
My Hero Academia season 3 news
,
Mob Psycho 100
,
Blood Blockade Battlefront & Beyond
,
Bungo Stray Dogs
,
Bungo Stray Dogs: Dead Apple
,
Eureka Seven
,
Eureka Seven: Hi-Evolution