'NCIS' Season 15 Star Mark Harmon Might Not Leave The Popular CBS Show Because Of This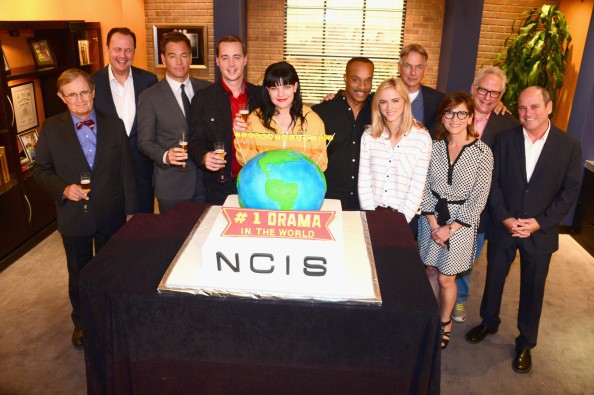 Many viewers celebrated when special agents Leroy Jethro Gibbs (Mark Harmon) and Tim McGee (Sean Murray) successfully returned to their headquarters after their ordeal in the Paraguayan jungle. The pair was abducted by local rebels and put them behind bars for two long months. Now, new spoilers suggest that Gibbs' new love interest would be introduced in the up and coming "NCIS" Season 15 Episode 4 titled "Skeleton Crew."
CarterMatt shared that Jack Sloane (Maria Bello) would make her debut in the forthcoming new episode. Reports suggest that Sloane and Leroy Jethro Gibbs are going to develop a special kind of relationship in "NCIS" Season 15. However, fans cannot expect a smooth sailing start between the pair as they are said to be fighting like cat and dog.
The publication reported that agents Gibbs and Sloane would have an immediate working connection. For starters, Joan Sloane is not Leroy Jethro Gibbs's associate as they hold equal positions. Inquisitr shared that Maria Bello's character who could disarm Mark Harmon's Gibbs in "NCIS" Season 15.
"He's not her boss. So the playing field is level and they work well together and respect each other. They're equals," Maria Bello told TV Insider in an interview. "The writers didn't create this character as a foil for Gibbs. They didn't just throw her in because they wanted him to have fights with someone," the new "NCIS" Season 15 regular went on.
Meanwhile, Primadonne previously shared that Mark Harmon might leave the series after "NCIS" Season 15. Rumors are rife that the veteran actor might depart from the show due to his failing health condition. There were even claims saying that his declining stamina could prevent him from doing action-packed stunts.
Because of this, fans cannot help but speculate that Mark Harmon could possibly be the next one to leave after Pauley Perrette and David McCallum. However, the arrival of Maria Bello's Joan Sloane in "NCIS" Season 15 could be a proof that the 66-year-old star is not giving up his character yet.
The husband of Pam Dawber has yet to confirm or deny these claims. Therefore, fans of Mark Harmon should take everything with a grain of salt until everything is proven true and correct. Stay tuned for more "NCIS" Season 15 spoilers, news and updates!
© 2019 Korea Portal, All rights reserved. Do not reproduce without permission.