EXO's Baekhyun Shows Off His Perfect Abs and Broad Shoulders on 'Master Key'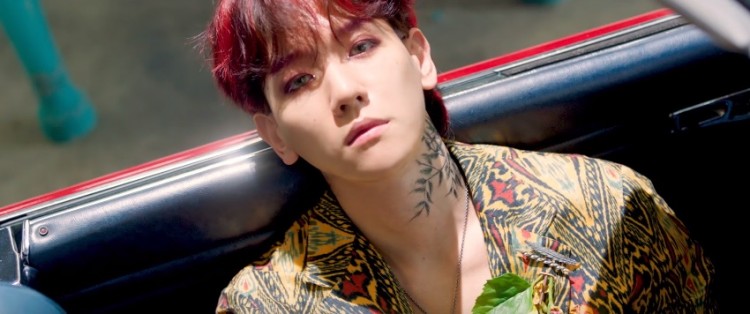 On the first episode of "Master Key", two male members showed off their perfect abs and broad shoulders to the viewers. The scene where EXO's Baekhyun and Wanna One's Kang Daniel changed their clothes caught the attention of the cast and created quite the buzz on social media.
In the episode, the male members of the show discussed among themselves which two members are holding the master keys. After figuring out and identifying the two individuals, everyone proceeded to change their suits to comfortable clothing. While doing so, Baekhyun and Kang Daniel's perfect abs and broad shoulders were caught on camera and the cast started talking about them.
Meanwhile, it was on September 21 that the program revealed Lee Soo Geun, Kim Jong Min, Jun Hyun Moo, Henry, Baekhyun, Ong Sung Woo, Kang Daniel, and B1A4's Jinyoung as the new members of "Master Key". Additionally, All K-Pop also revealed that Kang Daniel and Ong Seong Wu are already permanent members, but could not participate in the second filming because of a conflict in their schedules. The variety show assured viewers that the two will be participating from the third filming onwards. Given this, it will be the first time that a Wanna One member became a permanent member of a program because they usually appear on pilot episodes or have guest appearances.
Soompi said that "Master Key" is a new SBS variety program and is a psychological game show where the cast will participate in games to determine the ones holding the "master key". Aside from the cast mentioned above, the first episode includes Park Sung Kwang, Jo Bo Ah, Kang Han Na, and ASTRO's Cha Eun Woo.
Moreover, starting last September 22, viewers can choose the star players they want to support through the "Master Key" website. Players with the most support will have the chance to receive special benefits during the show.
"The Master Key" aired on October 14 via SBS and can be watched every Saturday at 6:10 p.m. KST. In the meantime, watch how EXO's Baekhyun and Wanna One's Kang Daniel showed off their perfect abs and broad shoulders below.
© 2019 Korea Portal, All rights reserved. Do not reproduce without permission.