PRISTIN's Kyla Getting Treatment in U.S. For a Concussion?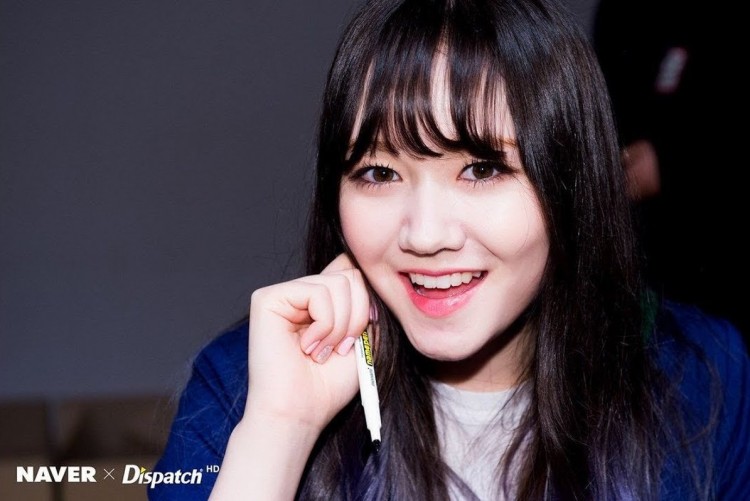 PRISTIN member Kyla Massie will be taking a break from the group's activities for the sake of her health. She will be staying in the United States to get treatment for a medical condition.
Soompi reports that Pledis Entertainment released the official statement regarding Kyla's leave yesterday. The announcement said that Kyla had gone home to the U.S. for the Chuseok holiday and got herself a medical check-up during her visit. The doctor recommended rest and treatment for the 15-year-old performer.
"Kyla wanted to receive treatment while carrying out PRISTIN activities, and our agency also wished for Kyla's activities," Pledis said. "However, the doctor advised against promoting with her current health state and said that rest should be the priority." She will be staying in the U.S. until she completes her treatment.
The agency apologized to the fans of PRISTIN and Kyla about her need for time off. The exact nature of Kyla's health concern was not specified. It is possible that the agency wished to protect her privacy with regards to her personal medical matters. But speculations about Kyla's condition quickly began to circulate online.
A Twitter post from Kyla's older brother Luke Massie provided a little more detail about her health, before it was deleted. According to this Reddit thread, Luke said that Kyla was suffering from a concussion. It seems likely that Luke tweeted the statement to quell online rumors that Kyla was experiencing problems with her mental health.
Kyla's exact medical state remains unconfirmed for now. But if Kyla does have a concussion, she may have had it since August 18 over a month ago. An older tweet from Luke from that date says that Kyla went through with a music video shoot despite experiencing an injury to her head. Here is Luke's post on Twitter:
I am so proud of my sister for her dedication despite being injured. She pushed through the MV shooting despite being in pain.

— Luke (@LukeyMassie) August 17, 2017
© 2019 Korea Portal, All rights reserved. Do not reproduce without permission.