'Dragon Ball Super' Episode 111-112 Spoilers Tease a Major Elimination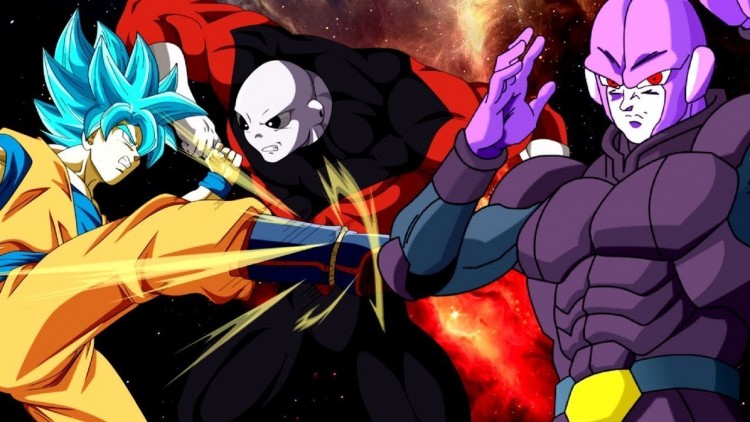 A new "Dragon Ball Super" episode 111 spoiler has been going around online. A leaked teaser for the upcoming 112th episode appears to reveal something that happens in episode 111. Spoilers for "Dragon Ball Super" follow.
The leaked summary comes directly from Toei Animation. The information is in Japanese, but people have translated it. Here is one of the translations, shared by GovetaXV on Twitter:
Dragon Ball Super Episode 112 pic.twitter.com/fIOm8geYEt

— GovetaXV (@GovetaXV) October 12, 2017
The translation first provides us with a title for "Dragon Ball Super" episode 112: "Saiyans Vow! Vegeta's Resolve!!" It also gives the episode's scheduled air date in Japan: October 22, 2017.
The teaser then continues, "Pride and Bonds of Saiyans! Vegeta goes to rescue Cabba! With Universe 6's Hit loss, other universes take advantage and target 6. Meanwhile, Vegeta goes to rescue his disciple, Cabba!!"
Clearly, the illuminating words there are "Universe 6's Hit loss." This is a strong hint that the battle in episode 11 "The Surreal Supreme Battle! Hit VS Jiren!!" will go badly for Hit He doesn't simply go down, either. The word "loss" suggests that Hit gets eliminated from the Tournament of Power.
This a surprising turn of events, given that Hit is one of the strongest fighters and was widely expected to be one of the warriors to make it to the last few rounds of the competition. It's a big blow to Universe 6, and it may well be the next universe to fall.
The "Dragon Ball Super" episode 111 preview trailer is also out, and it offers a few clues as to what will happen. In the trailer, Jiren appears to have the upper hand, but Hit does manage to land a strike on him. His fist smashes right into Jiren's chest at the end of the video. Watch the preview trailer here:
Otakukart has a theory that Hit will basically sacrifice himself so that Jiren's weakness will be revealed to another fighter: Goku. Because Hit would much rather have Goku than Jiren winning the Tournament of Power.
© 2018 Korea Portal, All rights reserved. Do not reproduce without permission.