'Longmire' Season 6 Premiere Date Announced, Trailer Released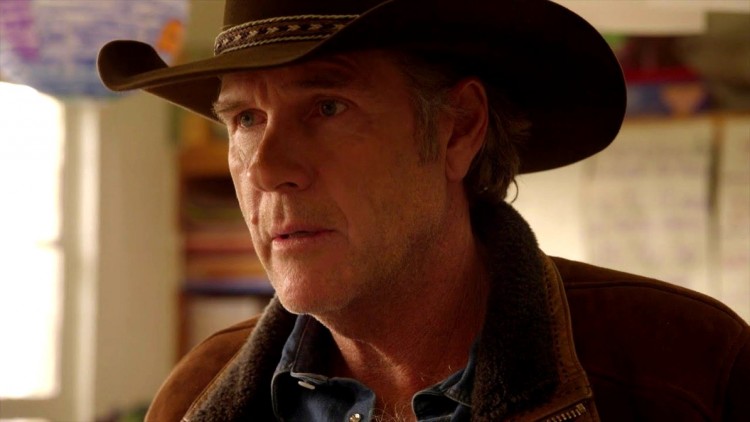 Netflix has dropped the trailer for "Longmire" season 6 and announced that the TV Western will make its return on November 17. Characters in the trailer speak lines such as "...leave on your own terms" and "We are running out of time" that could easily apply to the series itself.
Screenrant notes that Netflix had previously announced that season 6 will be the final season of "Longmire." The Western had originally premiered on A&E, where it aired until the cable network canceled it in 2014 after three seasons. But Netflix saved the cult-favorite show, allowing "Longmire" to make it to six seasons, a decent run by television standards.
Still, the series is indeed coming to an end. In the "Longmire" season 6 trailer, set to the Sweeplings' "Carry Me Home," Sheriff Walt Longmire is considering his own exit as well. Watch the trailer here:
Walt, played by Robert Taylor, is seen looking at his badge and saying, "Maybe I have stayed on the job too long." He is also thinking of selling his land, which he says is the only thing he has left.
He can't quit just yet, not while there are bad guys to deal with in Absaroka County. His daughter Cady (Cassidy Freeman) says it to him in so many words.
TV Guide recalls that season 5 ended on a cliffhanger with Henry Standing Bear (Lou Diamond Philips) becoming the target of an abduction by Malachi Strand (Graham Greene). The trailer shows that Henry is still alive, just barely, but there's no clue whether Walt will be able to get to his old friend in time.
The trailer also gives a few hints concerning the future of Walt's relationship with Deputy Vic Moretti (Katee Sackhoff). Their flirtatious back-and-forth seems to be on the verge of turning into a real romantic relationship. But as Deadline notes, there remain complications, such as Victoria still keeping Walt out of the loop over her pregnancy.
© 2018 Korea Portal, All rights reserved. Do not reproduce without permission.