SHINee's Taemin Announces 2nd Full-Length Album 'Move' With 9 Tracks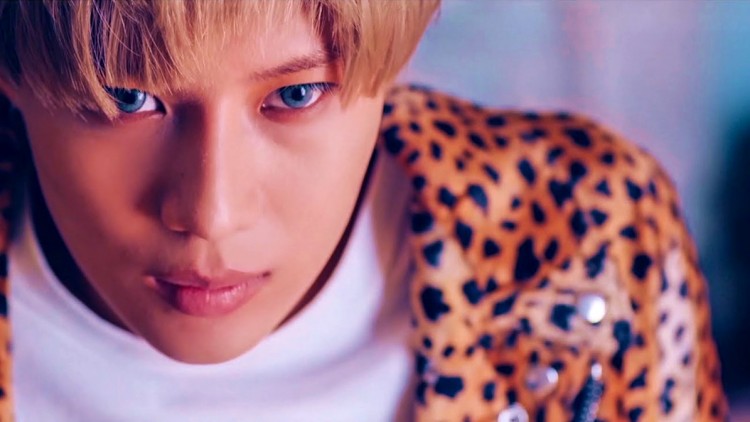 SHINee's Taemin has shared more details about his soon-to-be released solo album. The record titled "Move" will be the singer's second full-length album. It will have nine tracks including the title track that is also called "Move." SM Entertainment has announced that Taemin's "Move" album and single will be out on October 16 at 6 p.m.
Several teaser images and videos for the upcoming release have popped up online. The latest teaser video looks like slightly-distorted security camera footage of Taemin performing and posing. You can view it here:
Here are some of the "Move" teaser images. You might notice they reveal the interesting partly-shaved design of Taemin's eyebrows.
#태민, 정규 2집 '#MOVE'
타이틀 곡 'MOVE' 포함 총 9곡 수록#TAEMIN #샤이니 #SHINee pic.twitter.com/5MGHR5U2To

— SHINee (@SHINee) October 11, 2017
"Move" is an appropriate name for an album by Taemin, who has become known for his high-level performance skills and choreography-focused music videos. It is no wonder that KBS recruited Taemin for their idol survival show "The Unit" as a performance mentor to the contestants, as discussed in a previous article.
Billboard notes that Taemin's previous appearance on the Mnet competition show "Hit The Stage" proved that he has a sense of artistry that goes beyond the safe, commercialized products of the mainstream K-pop industry.
Soompi reports that Taemin will do the first performance of the track "Move" at his "OFF-SICK " solo concert. The October 19 airing of Mnet's "M!Countdown" will showcase the first broadcast performance of the "Move" single.
#TAEMIN to premiere '#MOVE' at 'TAEMIN 1st SOLO CONCERT "OFF-SICK"' and hold Mnet 'M COUNTDOWN' comeback stage on Oct 19.#SHINee https://t.co/3nACzoMh3V — SMTOWN GLOBAL (@SMTOWNGLOBAL) October 12, 2017
The long wait since Taemin's last comeback in Korea is almost over. His last album was the full-length "Press It" that came out in February 23, 2016. Bruno Mars did some writing and production on its title track "Press Your Number."
© 2018 Korea Portal, All rights reserved. Do not reproduce without permission.