Suzy Bae's 'While You Were Sleeping' OST Will Make Your Heart Flutter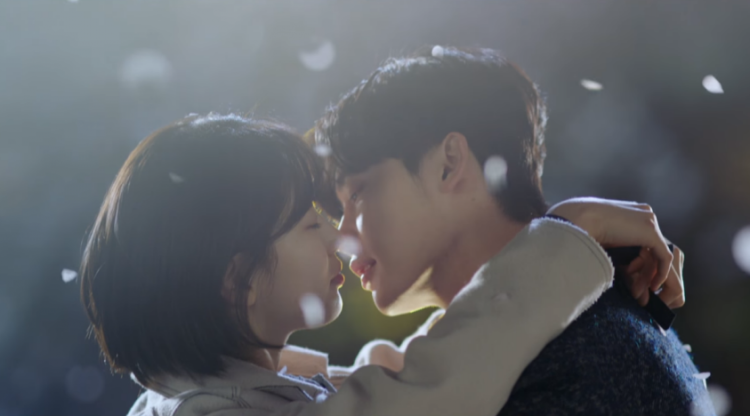 The fourth OST of SBS drama "While You Were Sleeping" is finally here! This time, Suzy Bae's lovely and angelic voice was featured in the latest theme song titled "I Love You Boy", which reveals her character's (Nam Hong Joo) growing feelings for Jung Jae Chan (Lee Jong Suk). The song will definitely make your heart flutter when you listen to it while you also watch the intimate scenes of the two lovers.
Earlier this month, her co-star Lee Jong Suk also lent his voice to an OST for the drama, but Soompi says that the release date has not been determined yet. If ever this will push through, it will be the actor's first time to sing an OST in his career.
"While You Were Sleeping" centers on a three people whose lives will be intertwined because of their ability to have bad premonition dreams. The drama will unfold whether the three can discover the reason why they are brought together and can prevent the people they love from getting hurt.
Hong Joo resides with her mother Yoon Moon Sun (Hwang Young Hee), a widow who manages a small restaurant. Since she was young, Hong Joo had the ability to foresee bad events before they take place, but she can't do anything about it.
Rooki prosecutor Jae Chan and his younger brother, Seung Won (Shin Jae Ha), move in across Hong Joo's house. A day came when he had an odd premonition dream about an accident involving Hong Joo and Lee Yoo Beom (Lee Sang Yeob), a ruthless attorney who used to be his tutor. Jae Chan decided to turn things around and ended up saving the lives of Hong Joo and Han Woo Tak (Jung Hae In), a young police officer. After that, Jae Chan, Hong Joo, and Woo Tak started having dreams about one another, making them realize that their lives are somehow connected.
Directed by Oh Choong, Viki says that "While You Were Sleeping" is a 2017 South Korean drama series that will run from September 27 to November 16. Additionally, the script was written by Park Hye Run, who had worked with Suzy in the television drama "Dream High" (2001) and with Lee Jong Suk in two dramas namely "I Hear Your Voice" (2013) and "Pinocchio" (2014). Meanwhile, this is not the first time Suzy has participated in the OST for a particular drama she's starring in. The singer sang theme songs for "Dream High" and "Big" (2012).
© 2018 Korea Portal, All rights reserved. Do not reproduce without permission.